So, autumn is here and with that the total darkness in the evenings.
To be able to ride we need a light source that's easy to mount and remove on the bikes.. so this is the first trial version.
I bought a couple of small LED-lights on amazon and designed a mount that snaps on to the front shocks on my bike..
Printed and test fitted it looks something like this.
The holder for the light is adjustable both height- and side-wise. It snaps on perfectly and sits pretty snug on the shock..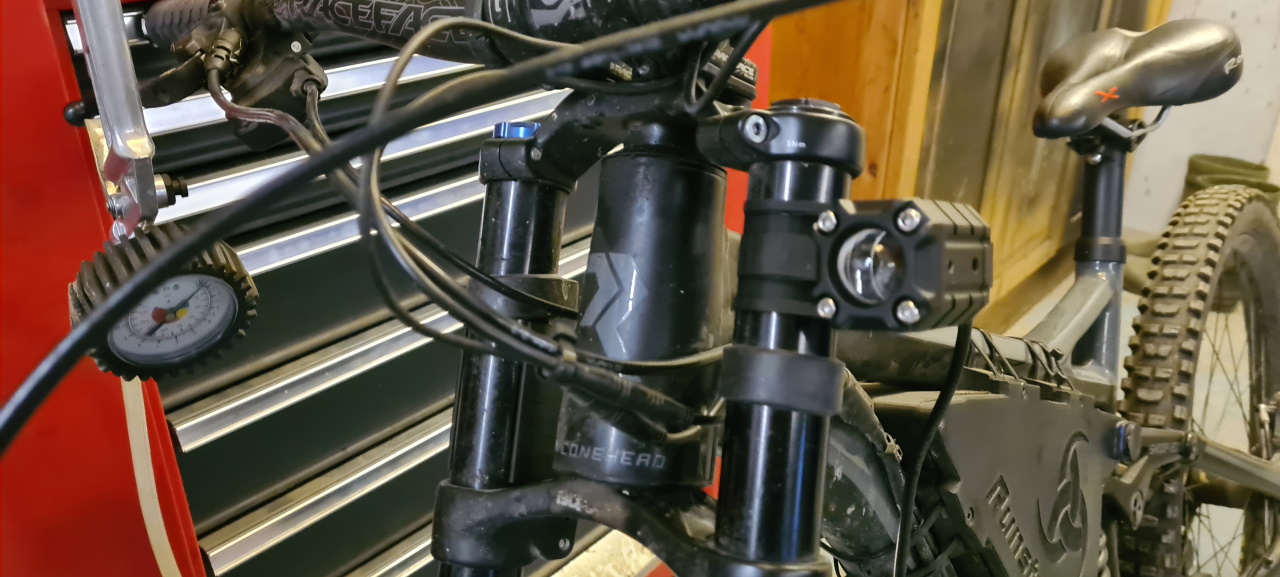 If testing shows that it self-adjusts I'll redesign the mount with some TPU inserts to make the mount harder to twist.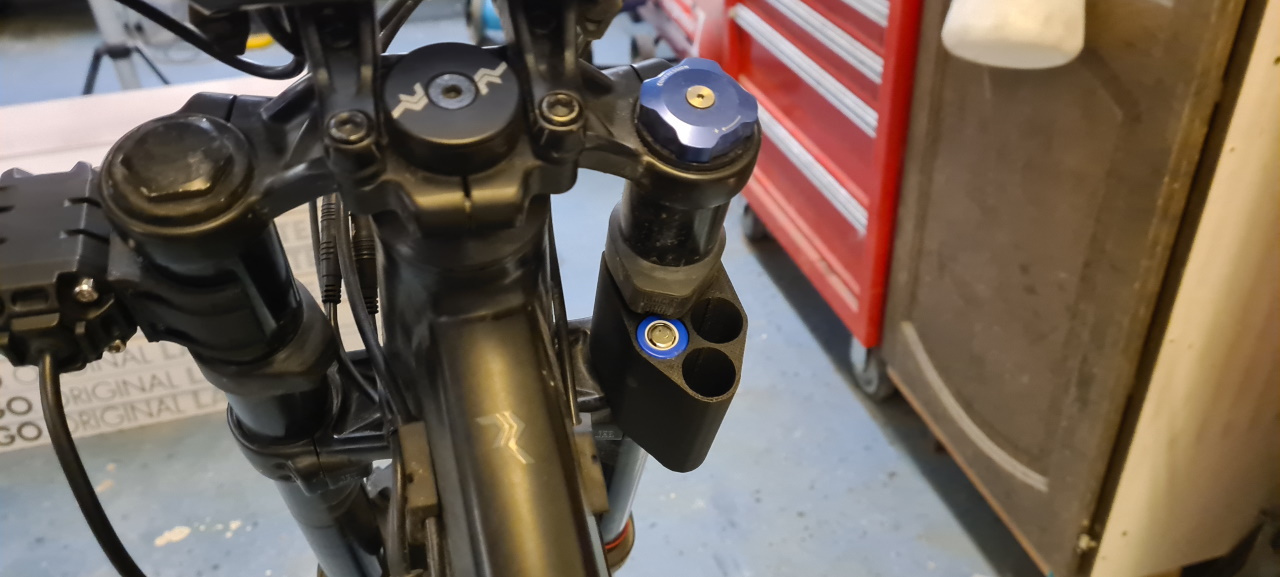 The battery case fits perfectly on the other side..
Welded a battery pack from three 3,5Ah LG MJ1 cells to get a 12V source. I had bought a stepdown that'd work with the main battery but I found no good solution to connect it to the pack so this'll have to work. For the next bike I'll be able to connect the stepdown to the charging port so that'll be what my son will use. My charge port is a bit special so connecting to that can't be done in any good way that'll not interfere with my legs when riding..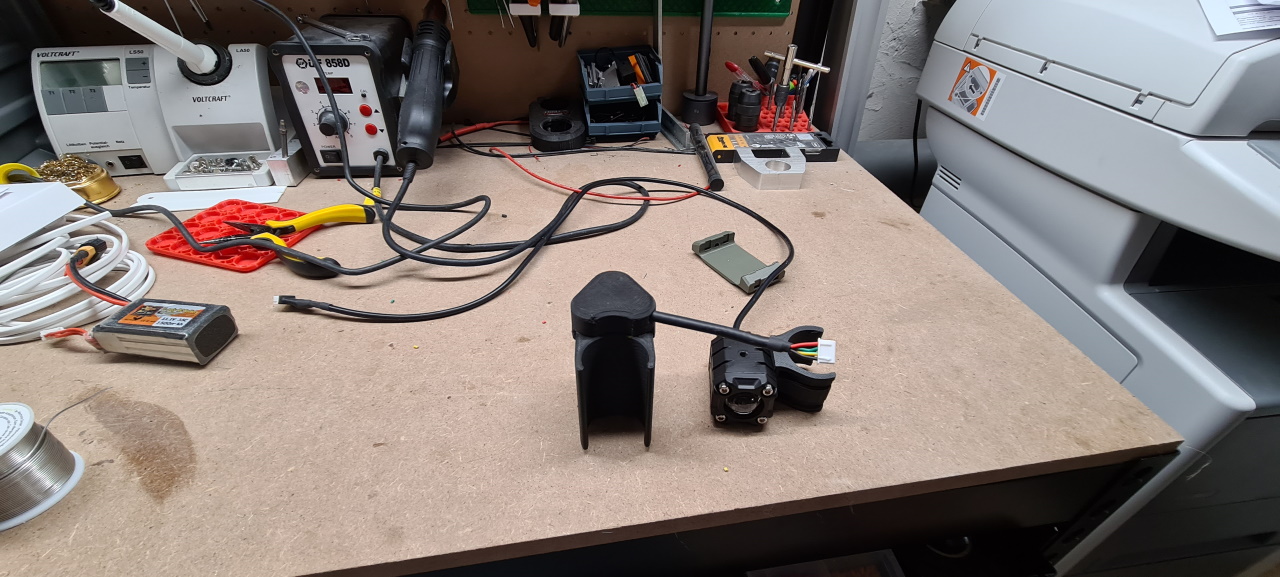 This is the finished kit..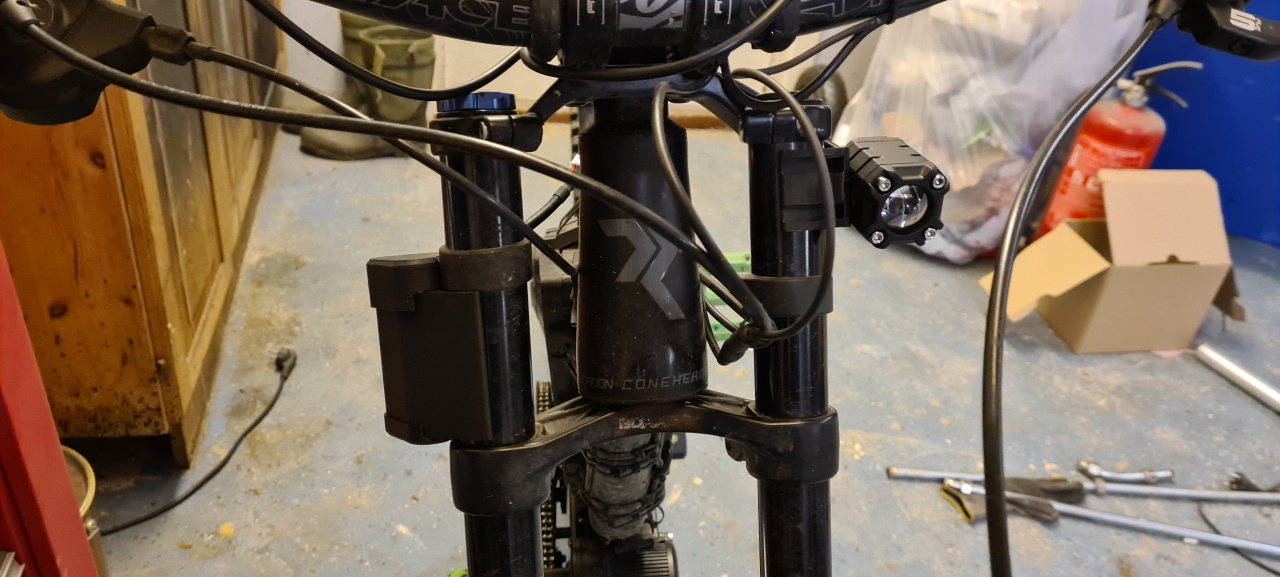 .. mounted on the bike. I had to turn the battery pack outwards a bit to not limit the turning of the handlebars. Next time I'll put it forward instead which works just as good.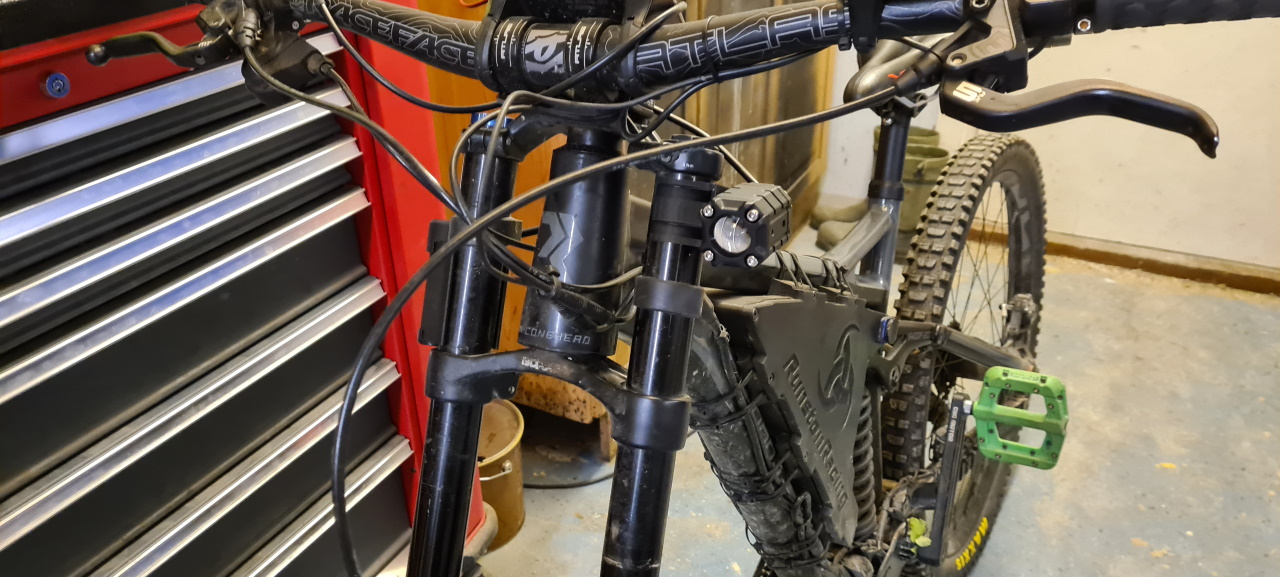 So, the result then?
Well..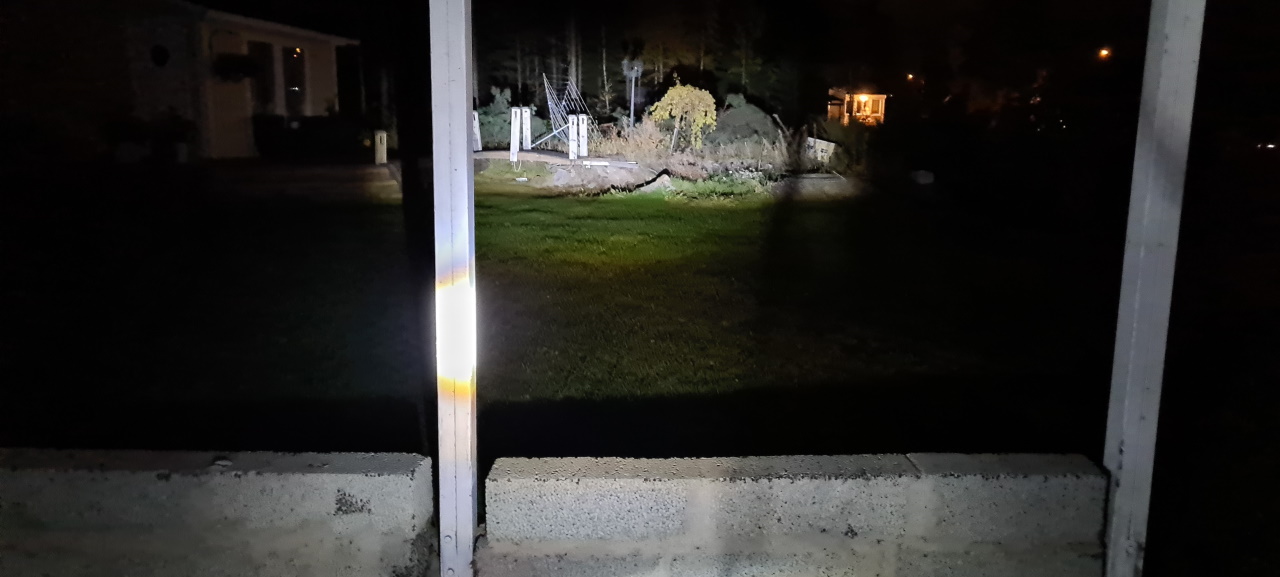 The headlight is pretty powerful but it is a bit too narrow. Since it has a – shaped profile of the light it's also limiting the height of the light which isn't perfect for riding..
Took a spin on the road and a trip around the local ski track and here the height of the light beam is really hindering. Going 40km/h in the darkness is very tricky with this limited light.. Since I know the track pretty well it's possible but going around corners means turning into total darkness.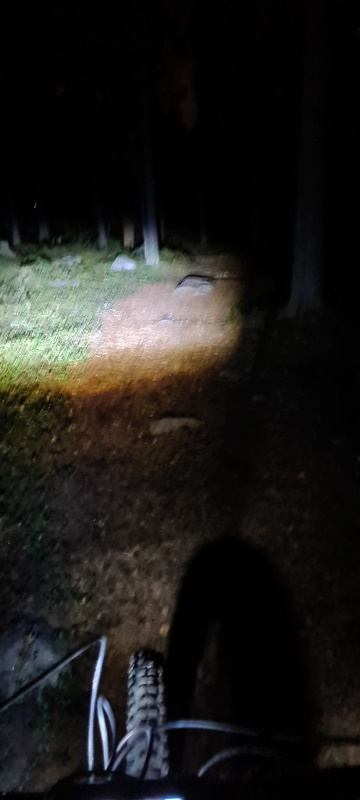 So – conclusion: It works but a wider beam would be better. Will look into modifying this light to cast a wider beam.. The mount however works flawlessly with the light sitting firmly in place and not moving when going over rocky and bumpy sections. So, with a modified or other lamp I think this will be perfect!
Combining this with a helmet light would be perfect so that's probably what I'll do. I'll just have to figure out some good way to mount a battery pack on my neck.. or somewhere close to the helmet. 😉