So, a buddy from Italy reached out to me. He had seen what I'd built for myself and my family and had a super nice Mondraker frame for which he could not get a suitable battery case. Since it's almost impossible to ship batteries abroad I offered to make him a case for him to weld his own pack in.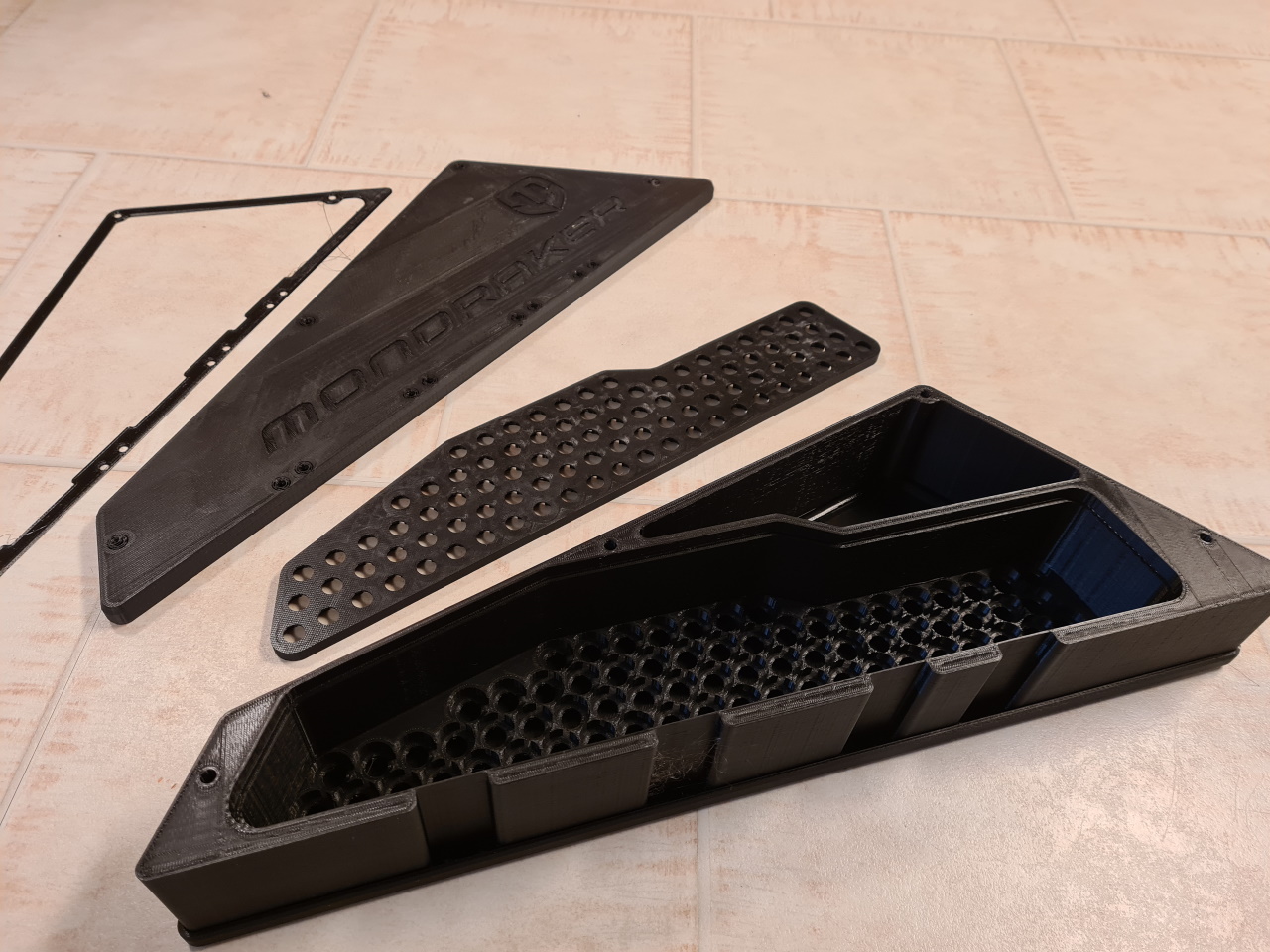 Same method as before but he wanted to fill the entire frame "triangle" on the bike with the pack, so we made quite the large compartment for the BMS and wiring. This was also done to minimize the total width of the pack and centering it on the frame.
Here you see all the components. The cell frame, the joiner, the sides of the box and the TPU gaskets to make it waterproof(er).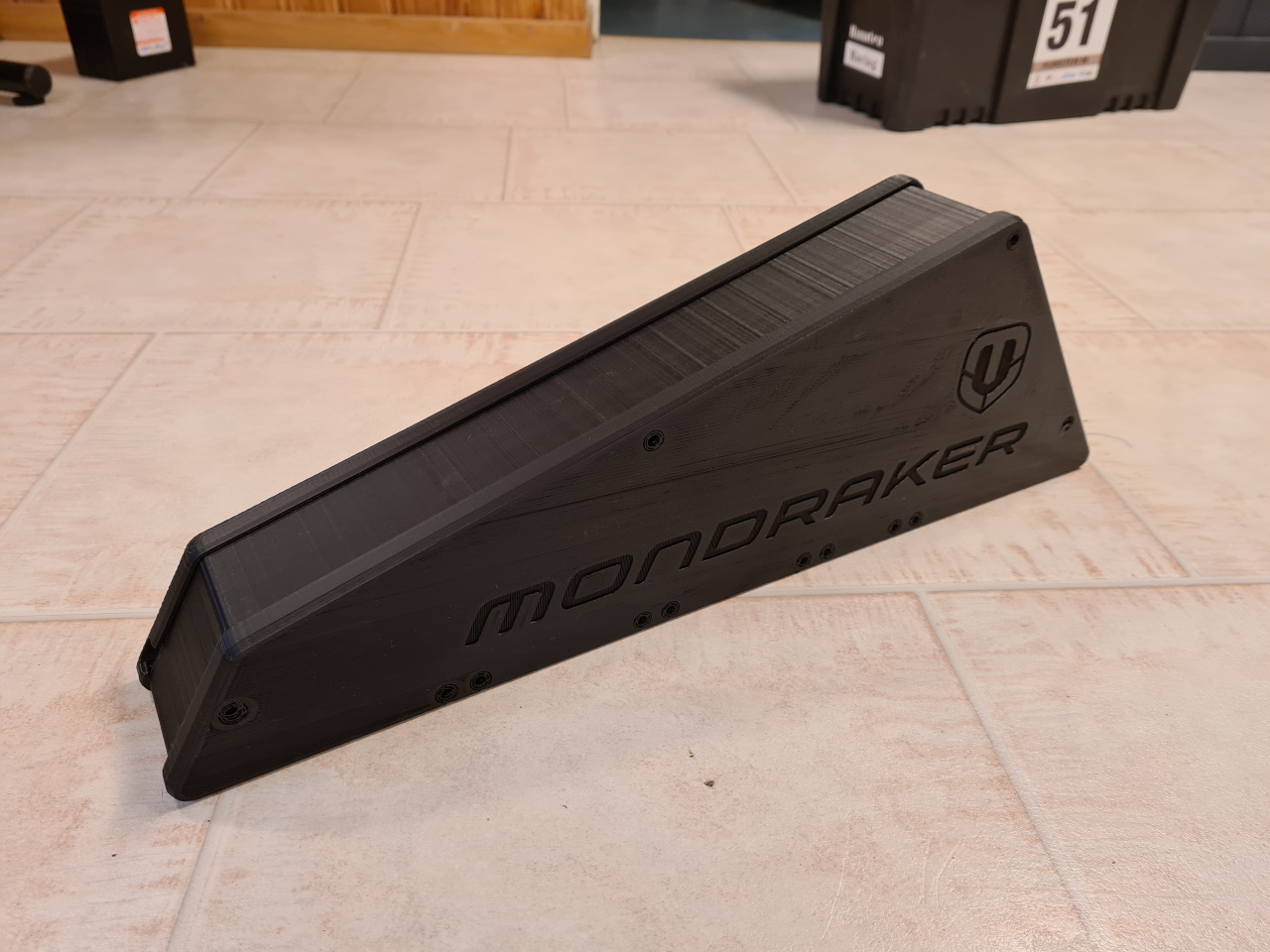 Since my buddy didn't want visible zipties to mount the pack to the frame we devised a mounting system using CNC milled aluminium brackets to mount to the bottle holder holes and two additional holes he would make.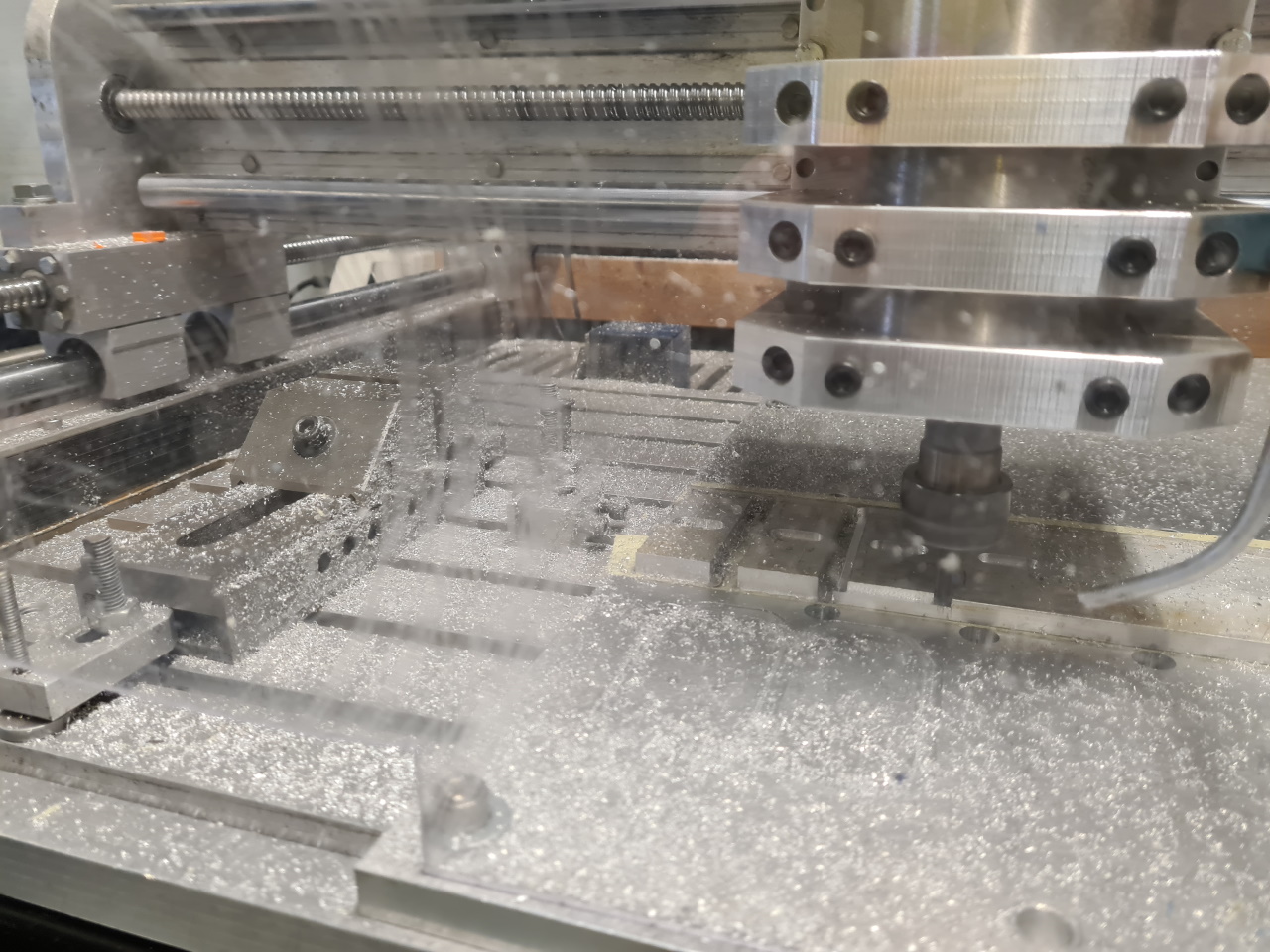 The brackets are made to make the plastic case survive the forces from the M5 screws holding it to the frame.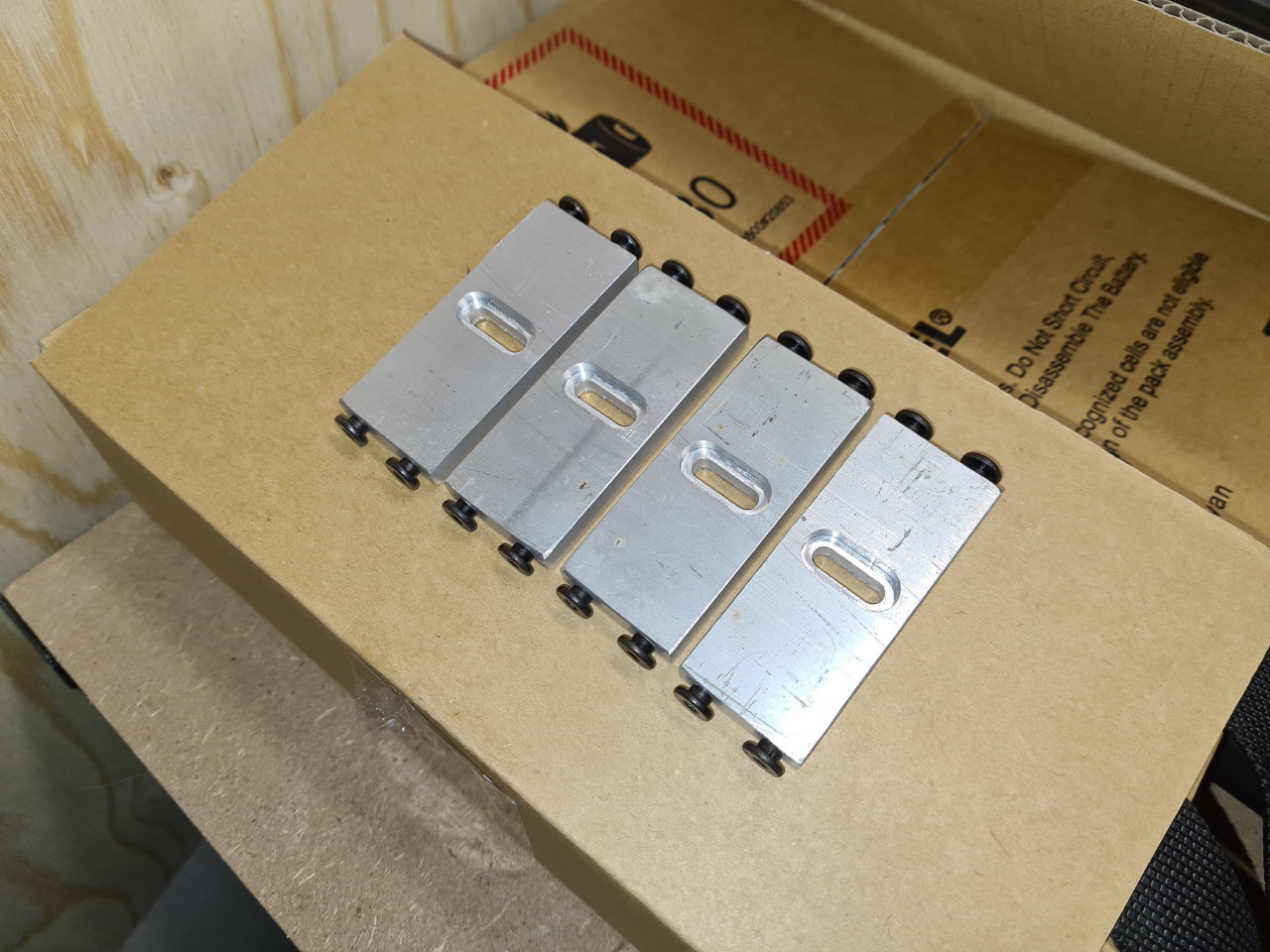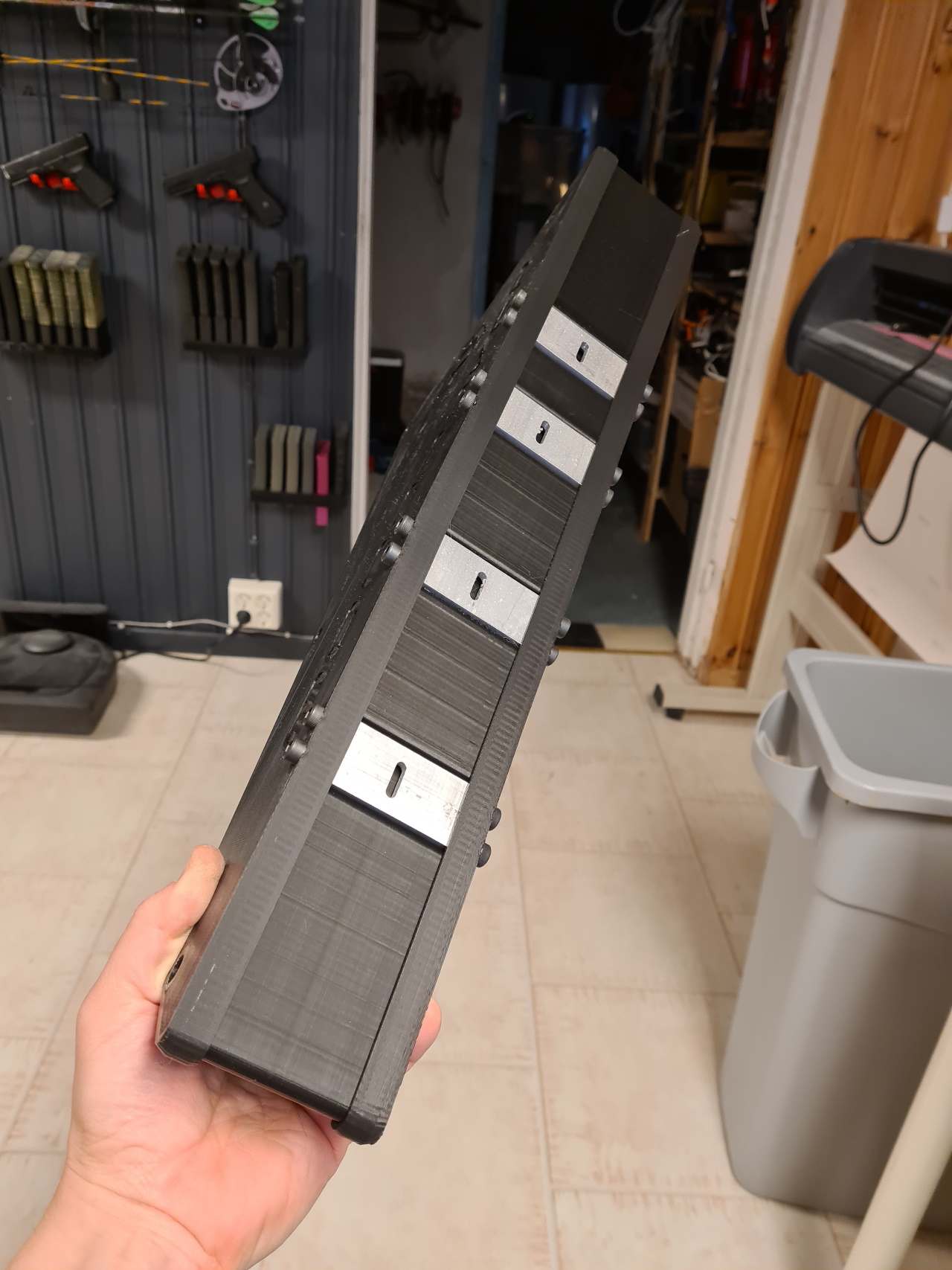 Perfect fit. The bit wierd method of having theese brackets under the box is so we could use the cellframe/joiner method to make it. The brackets are mounted on the frame and the box slid over them before putting the final side on the box. That way the box can be removed without tearing up the cell welds. 😉
To be able to make the logo more visible I printed white infills.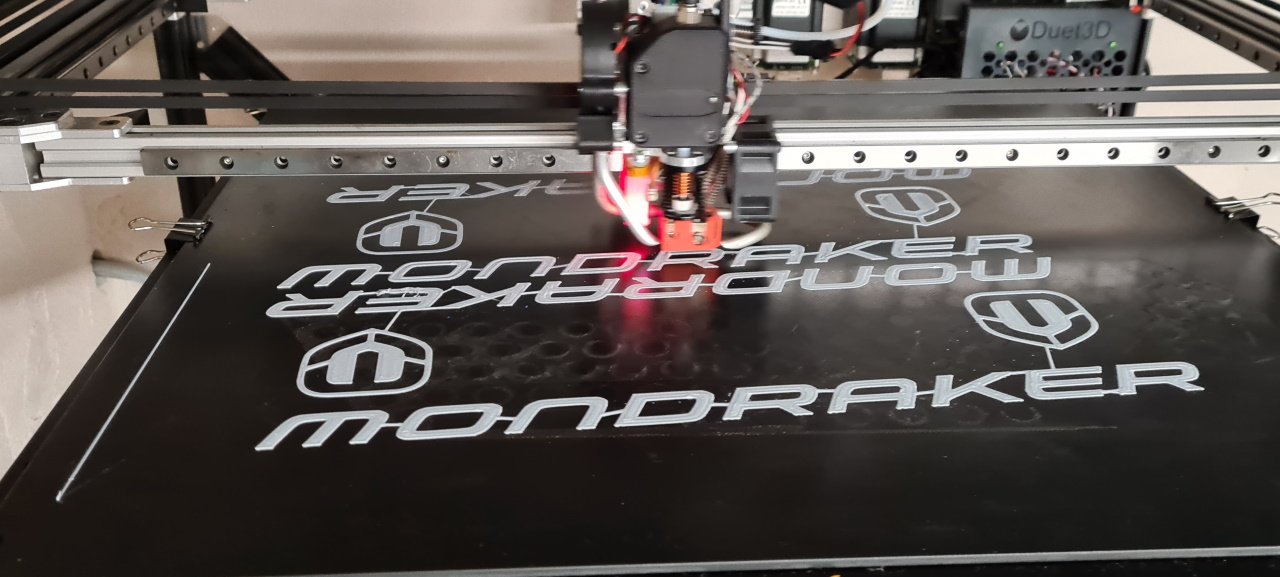 This box is now in place in Italy enjoying the sun and I got a picture of it all mounted.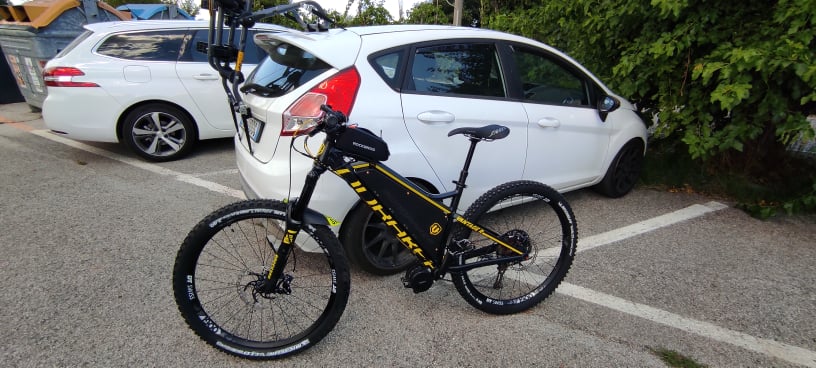 Beautiful bike and the battery fits perfect in the frame!
This was quite an interesting build. The design my pal had already done and he had quite specific requirements for the mounting system and how he wanted it all to look. Turns out he knew what would look awesome in that frame!