So, after finishing the sand blasting of the frames we took a break and celebrated easter in the cabin with some nice snowmobiling and relaxing.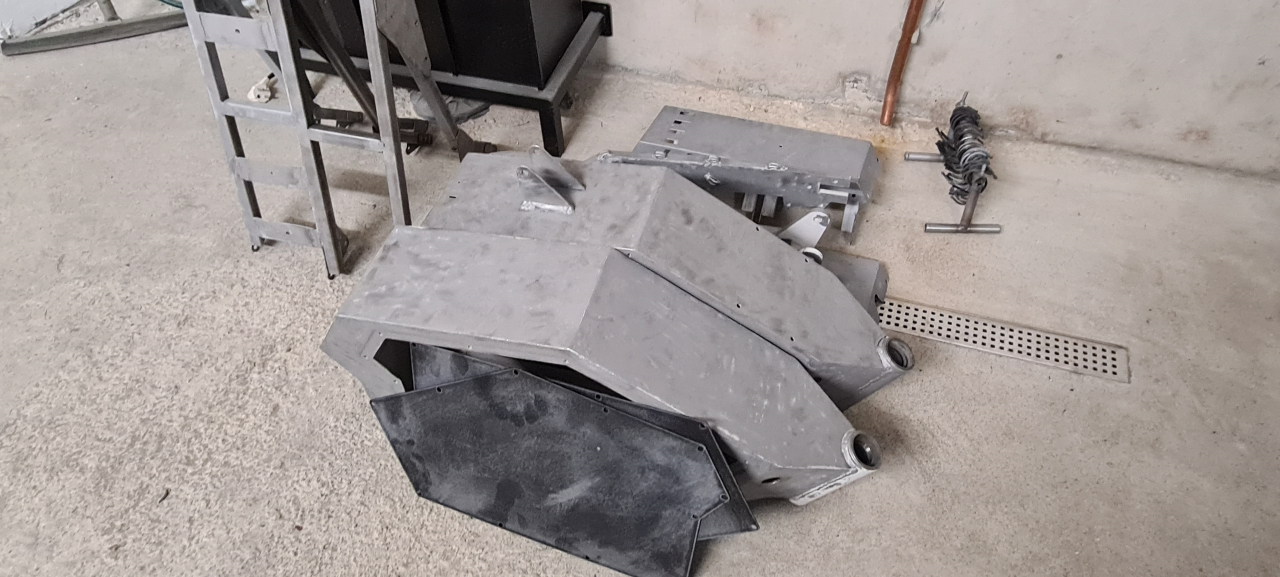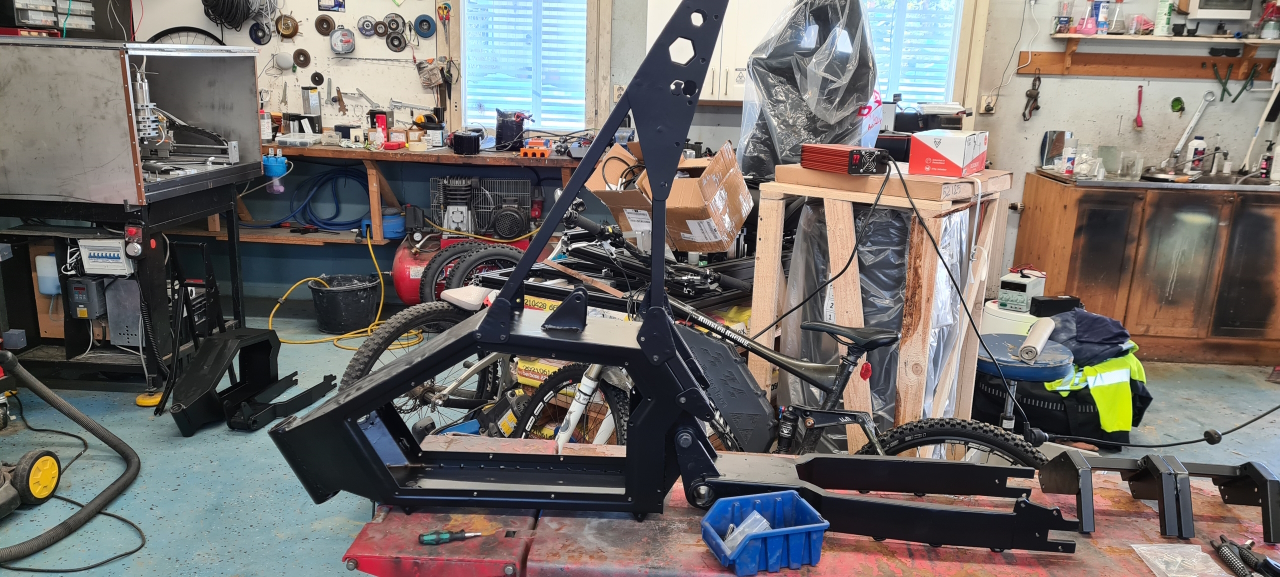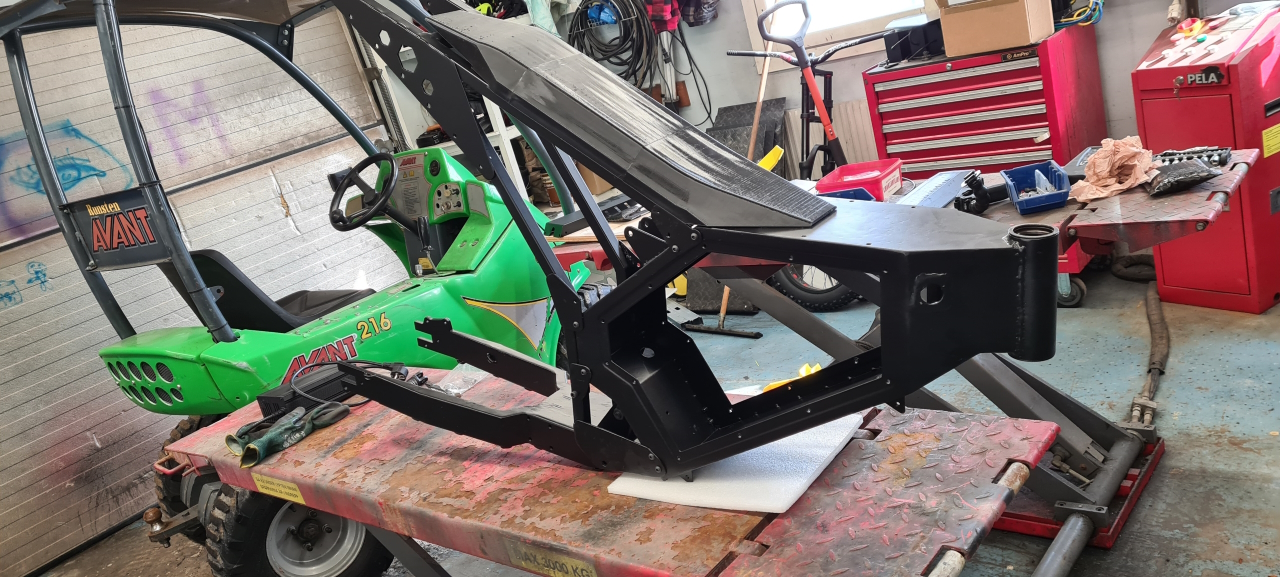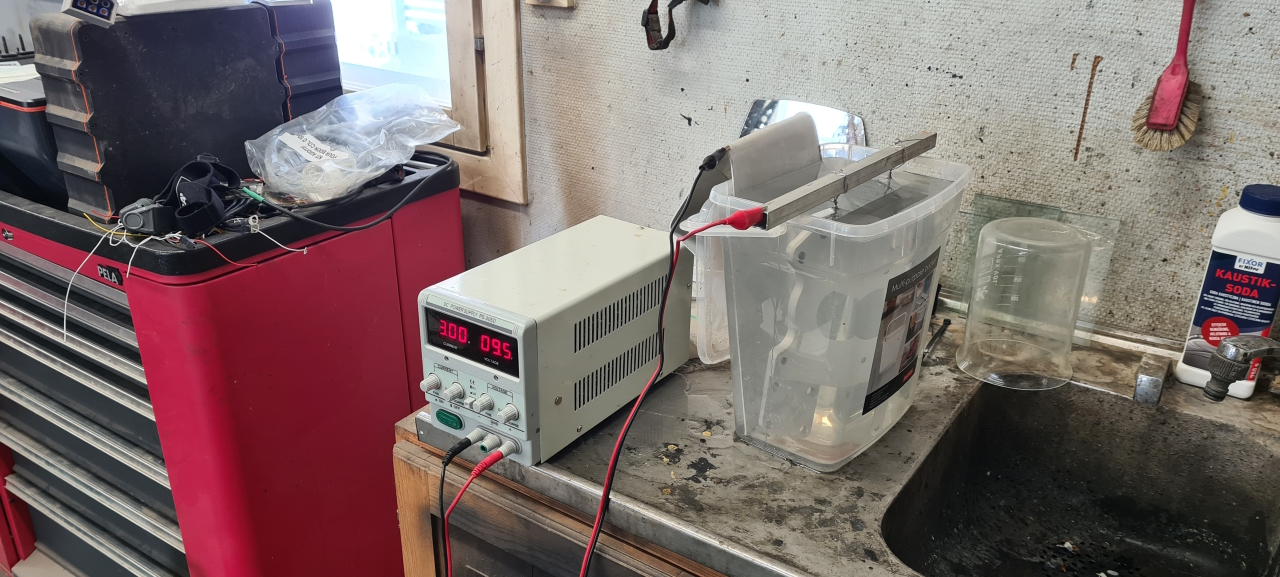 Since I wanted a thick uniform layer of color I let the parts anodize for about an hour at quite low amperage. The required current depends on the surface area of the part to be anodized but I usually kind of just guess and mostly it turns out OK. If not I'll just redo the process from the lye bath and try again with different settings. =)
To seal the porous oxide layer the parts are boiled for about 15 minutes – again depending on the properties of the oxide layer and so on. I've precviously had the water wash some of the dye out of the part so now I boil the parts while still in the dye bath.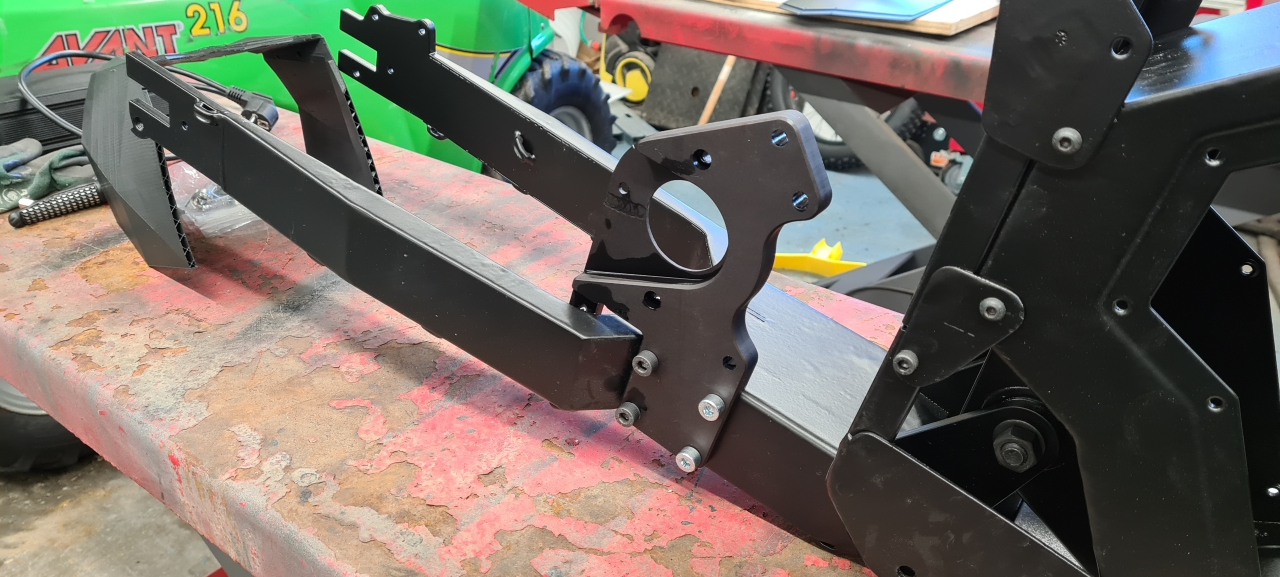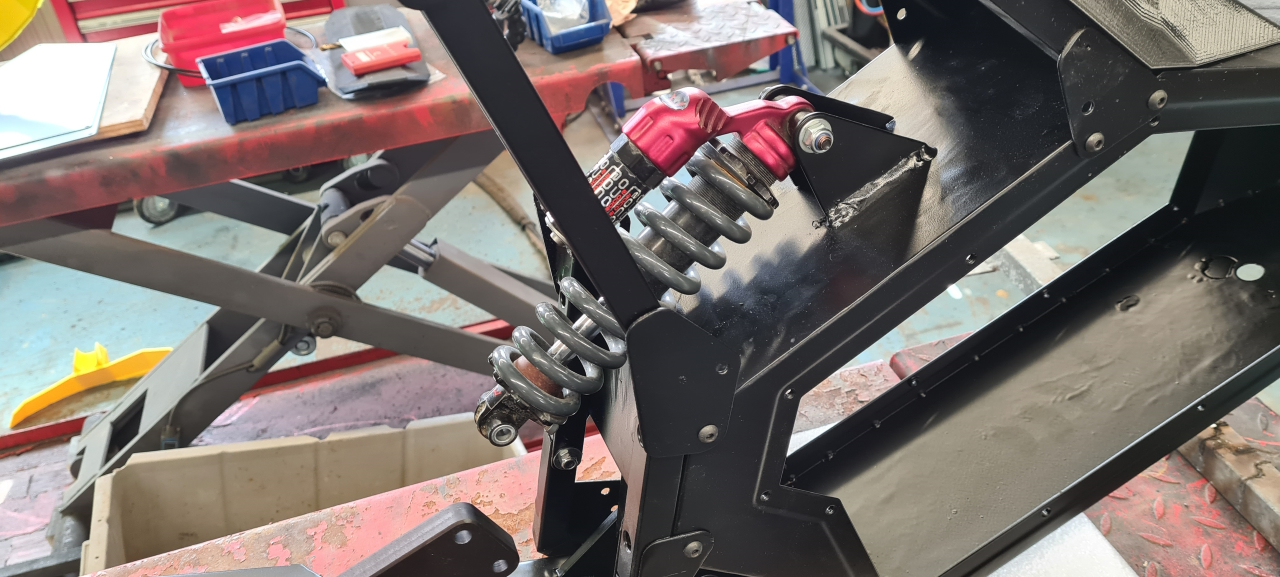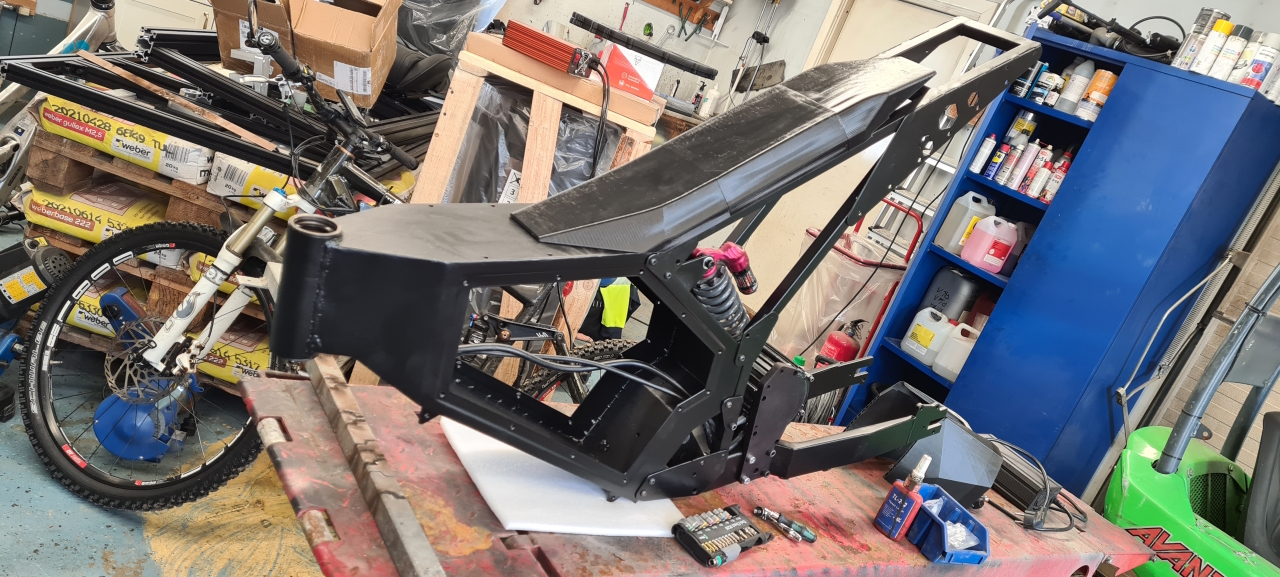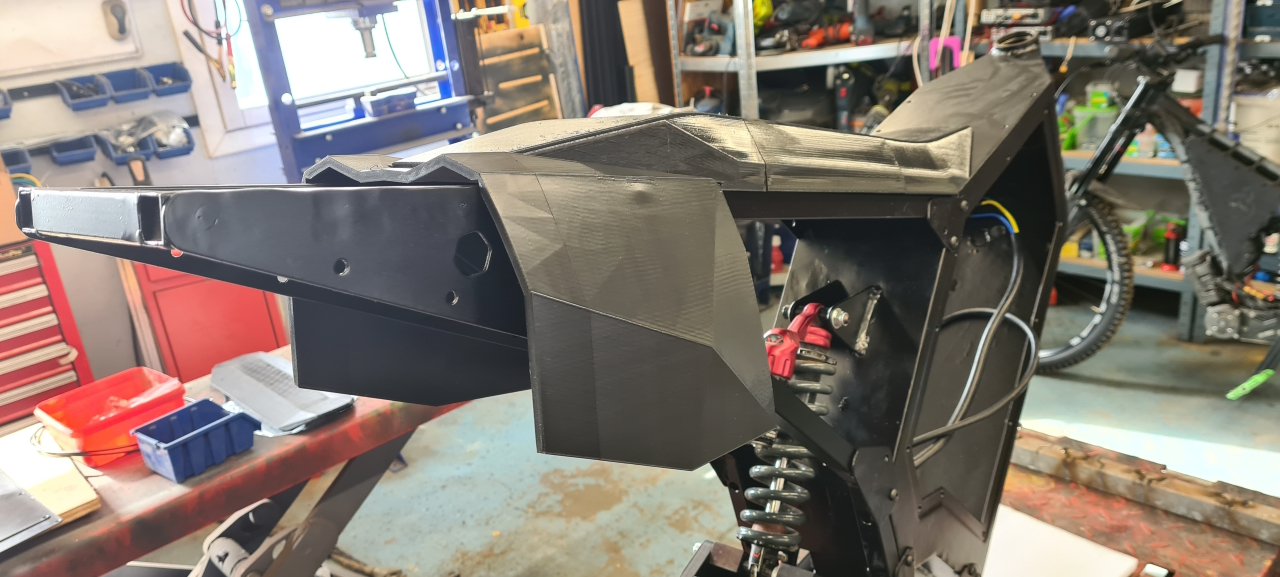 This was to be able to test the fit of the 3d printed rear fender, which was too small and required a couple more prototypes before I had a good fit.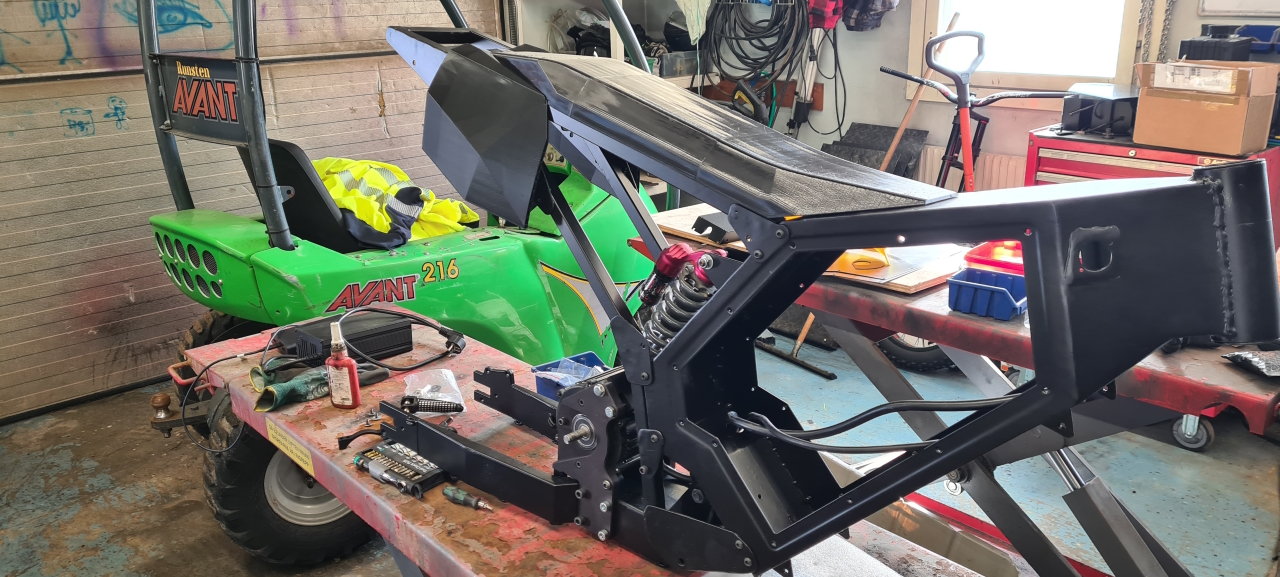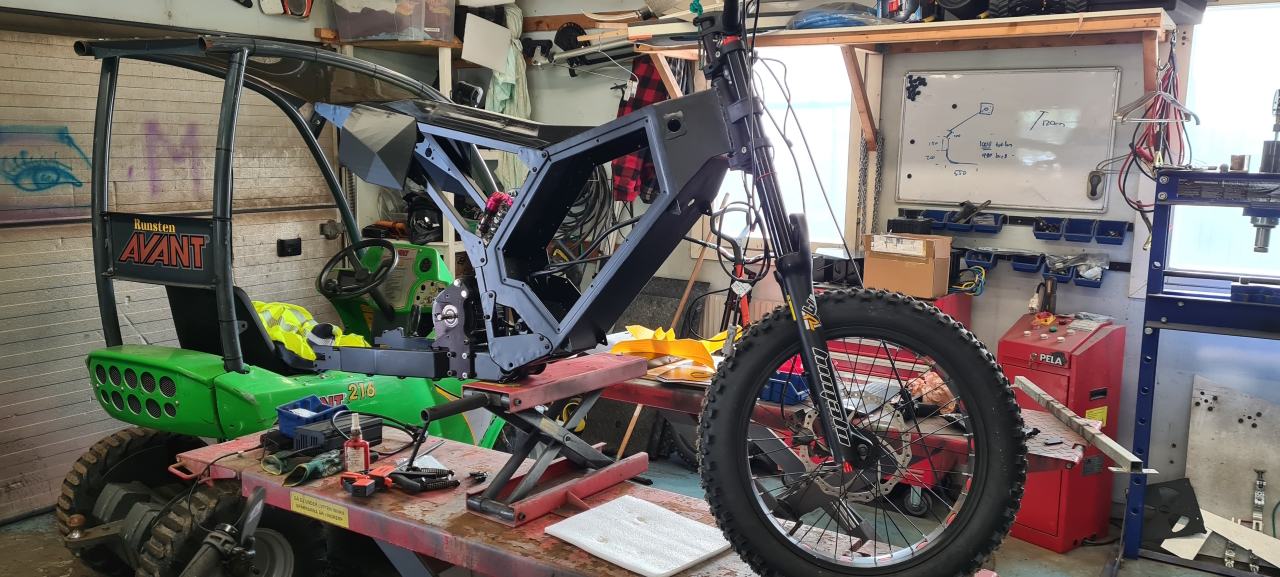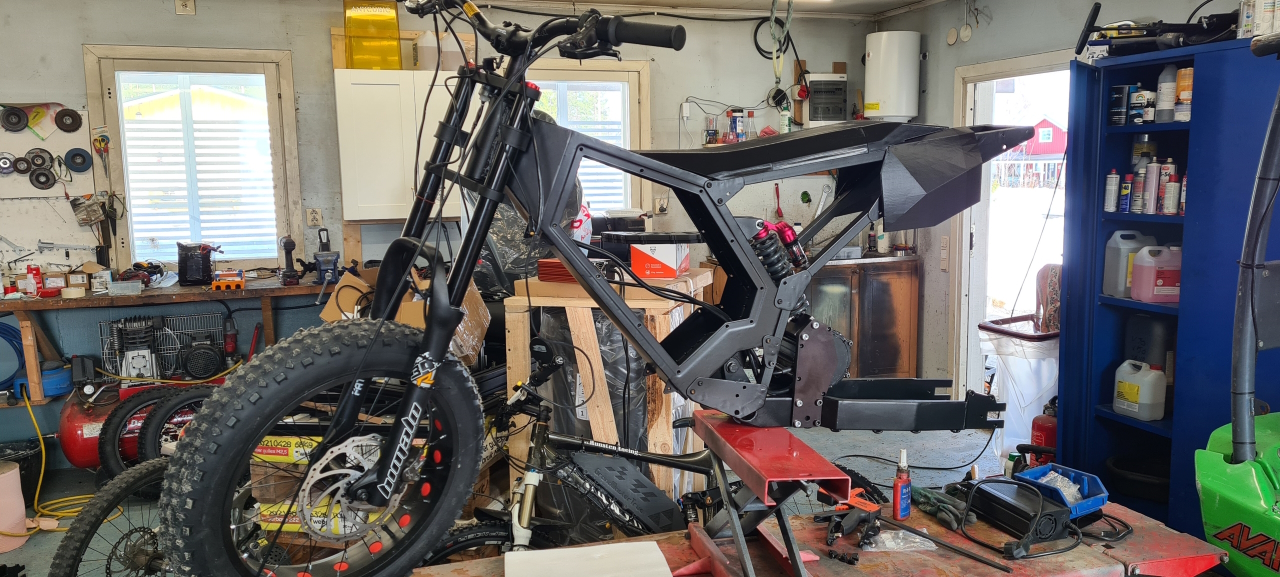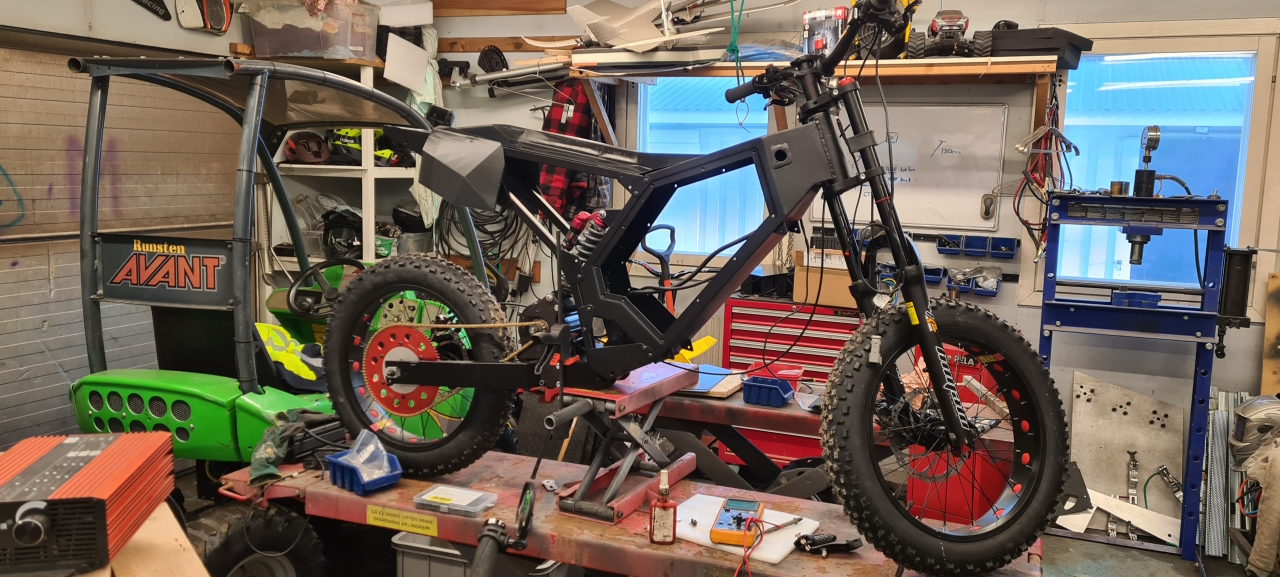 Rear wheel, chain and so on..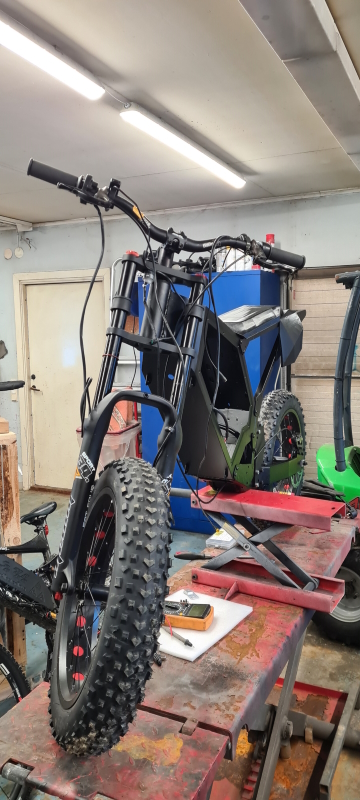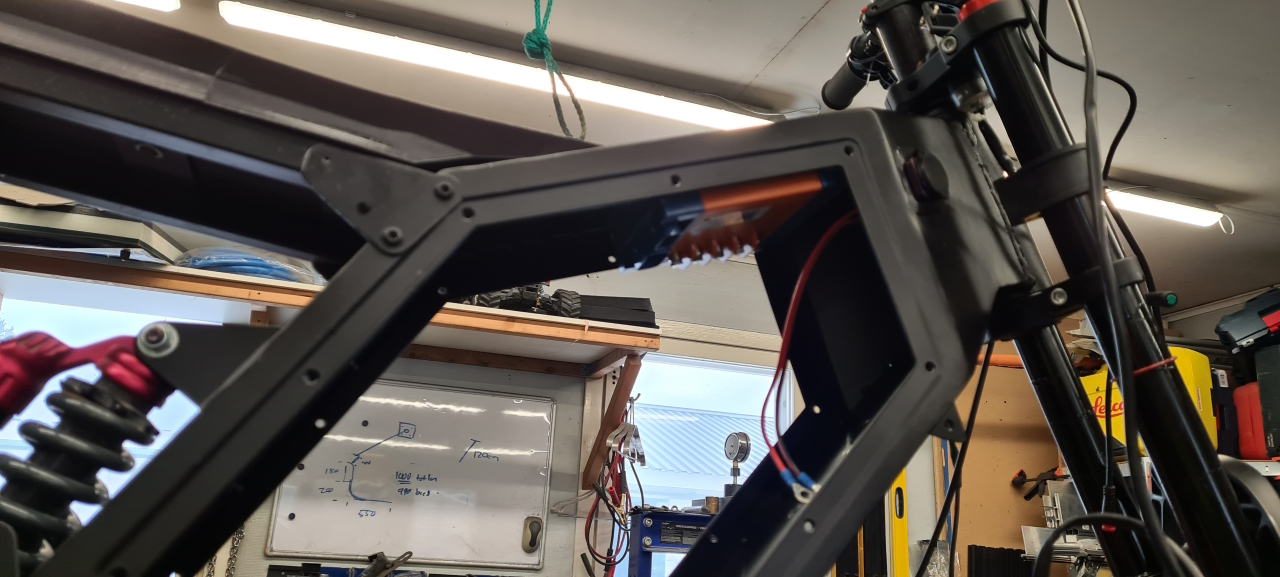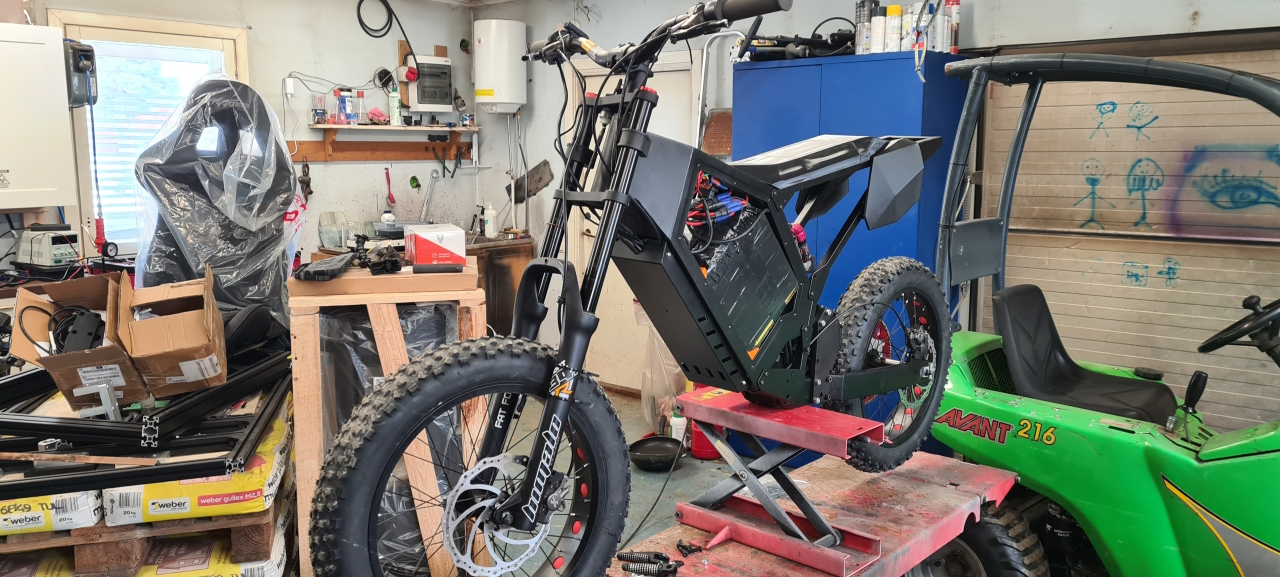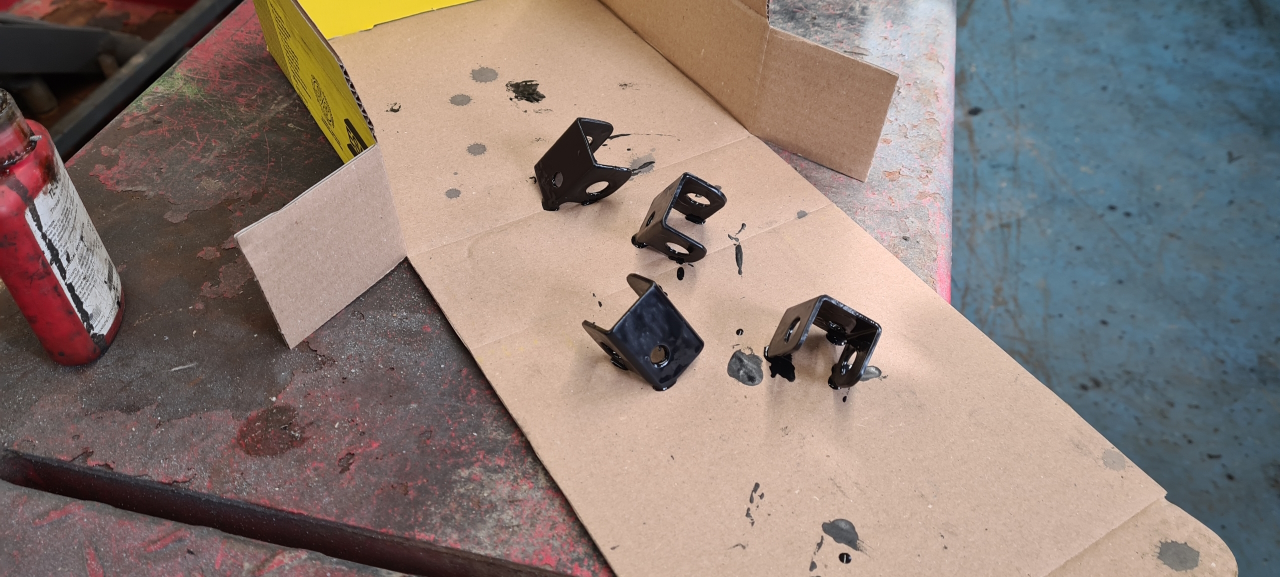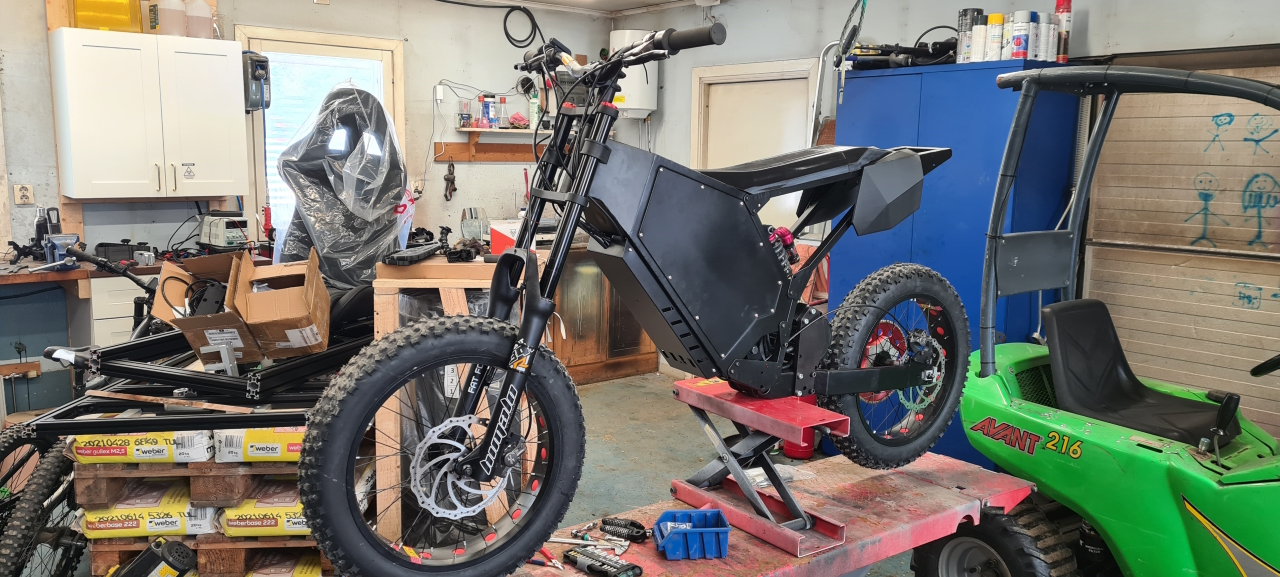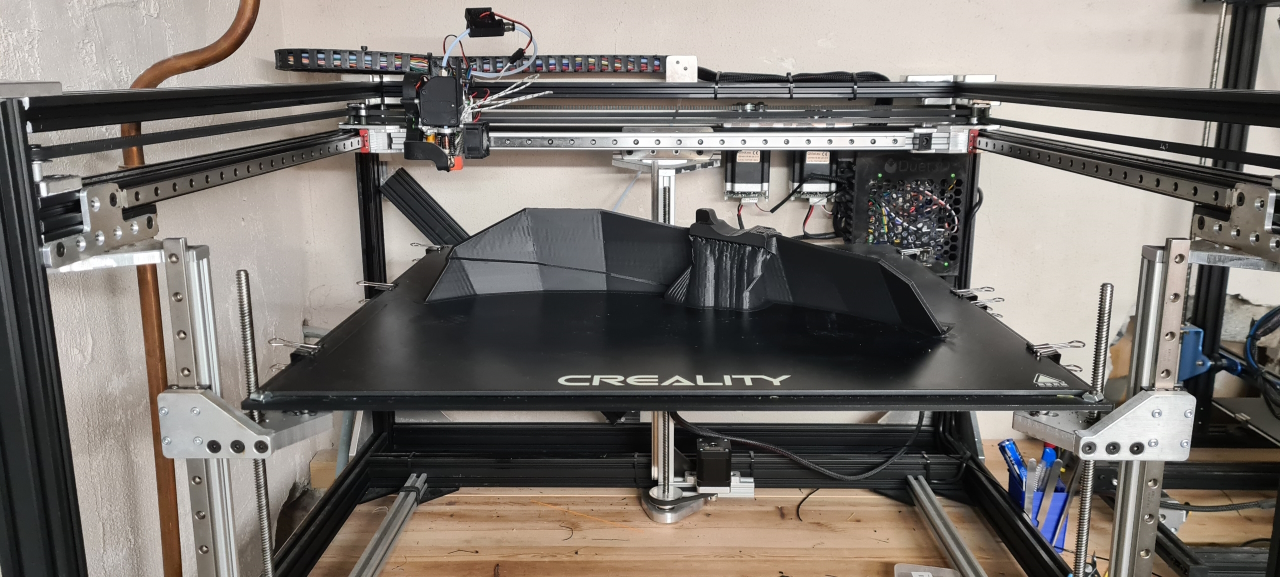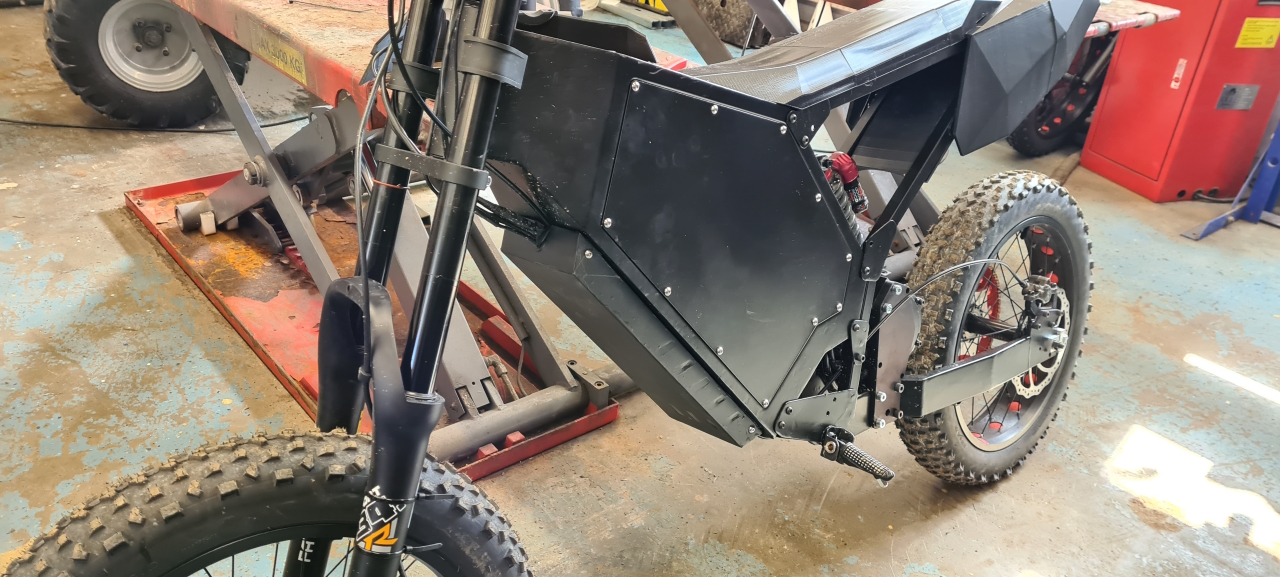 Instead, for the time being, I wrapped the cable cover box in protective vinyl wrap. This'll make it less sensitive to flying pebbles and sand.