So, at first I finished building the CNC plasma by adding all the electronics and controllers..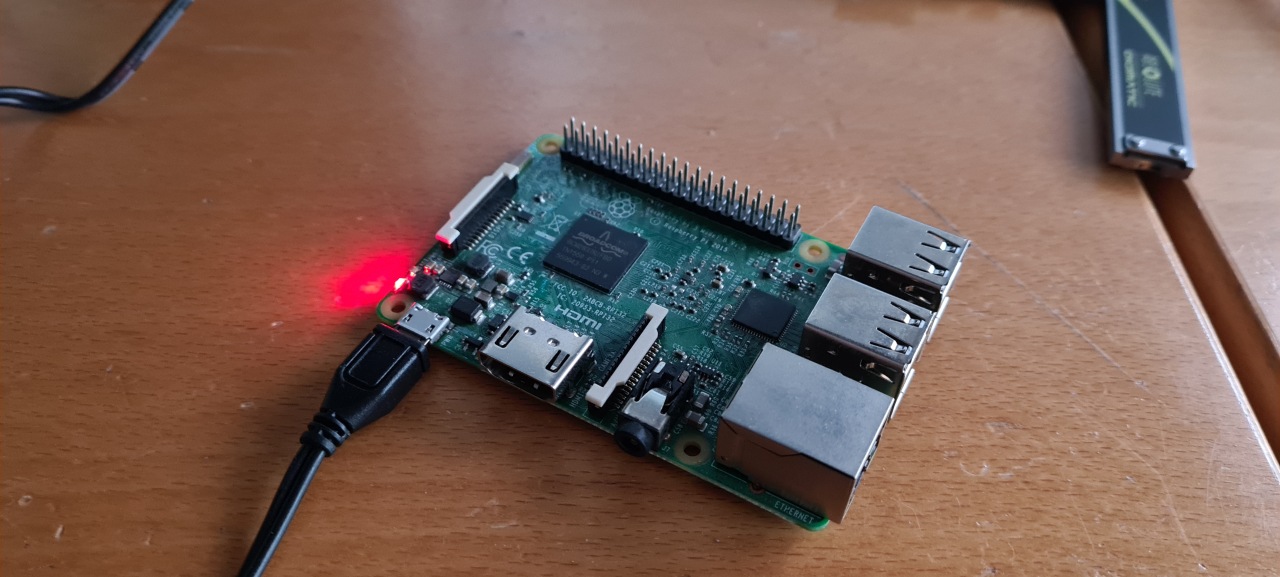 I printed a box for the controller and raspberry pi, added all the cables, a relay for the plasma trigger and closed it all off.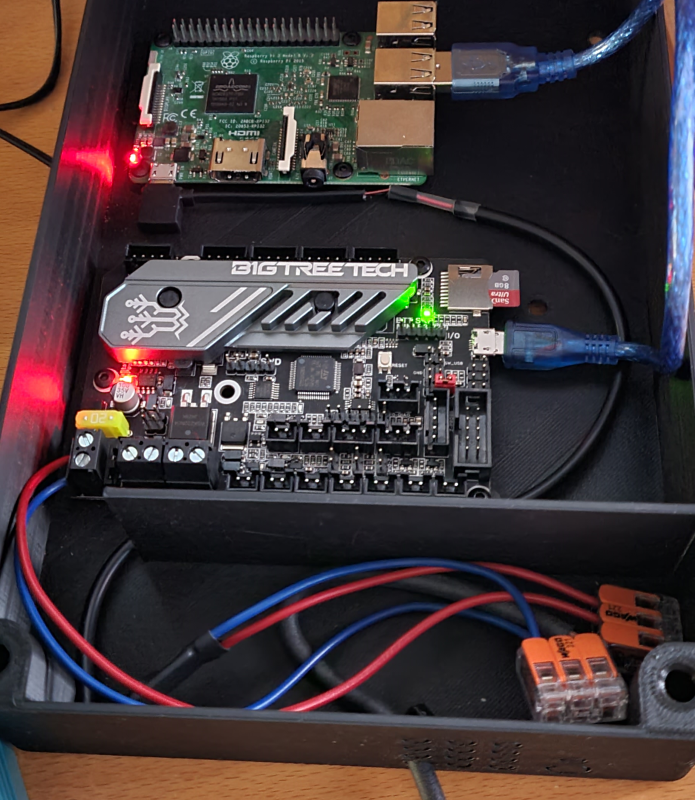 I had to do some work with Klipper to get it to work for the plasma cutter. It's designed for driving 3D printers and making a config that works the way I wanted to was a bit tricky, but as I suspected it was totally possible.
So, after configuring Klipper and writing a custom POST processor for Fusion 360 it was finally time for the first cut..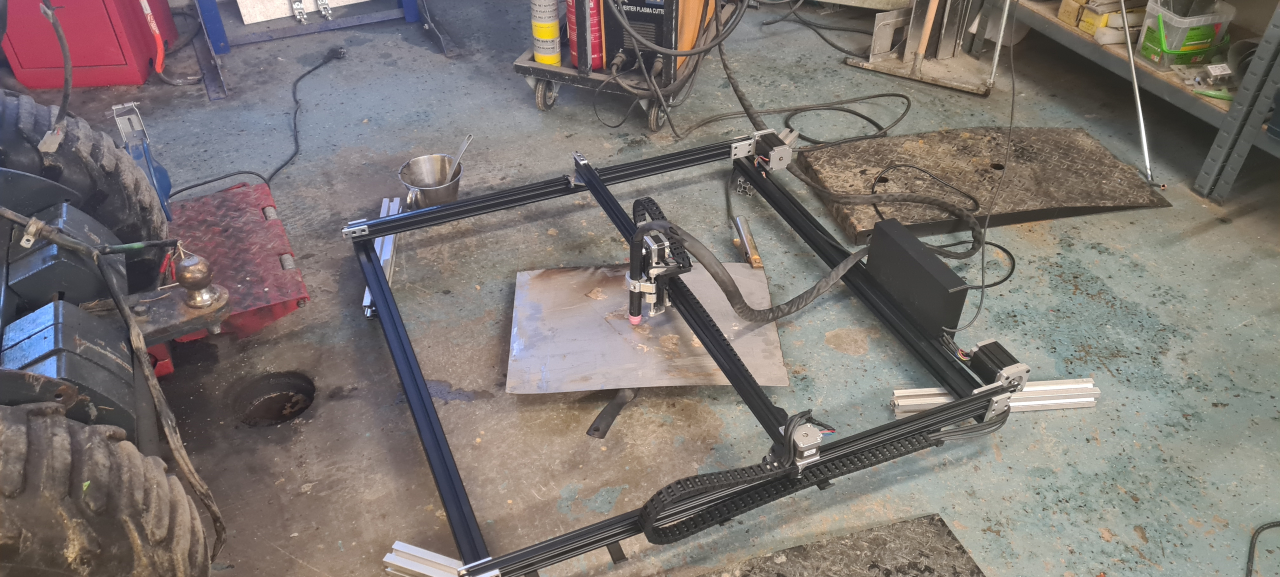 I placed the CNC plasma on 4040 profiles to get it off the floor, filled a frying pan with water and put a sheet of 1.5mm stainless on the pan.. and off we go!
It actually worked surprisingly well!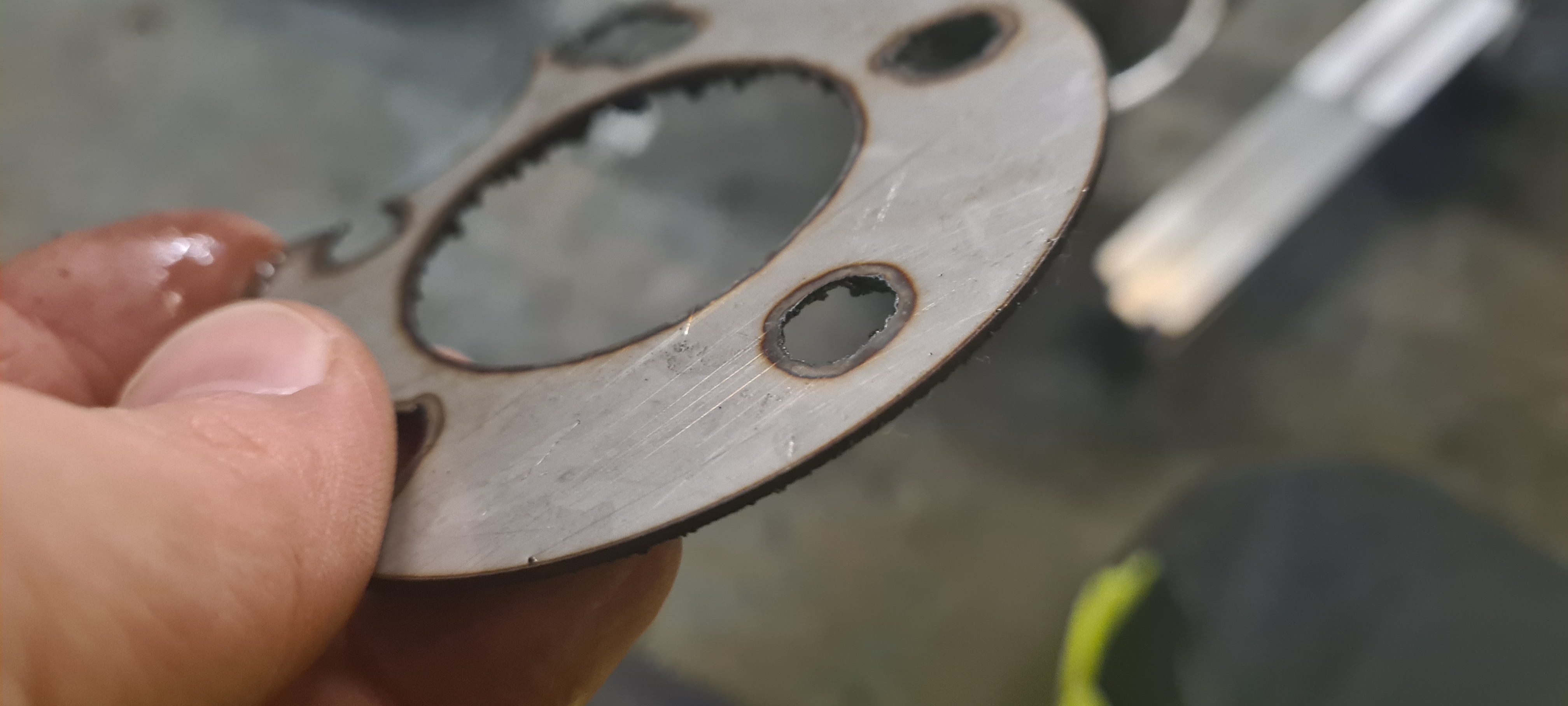 Without tweaking it actually cuts pretty cleanly but there is much room for improvement! So, time to put the plasma to work!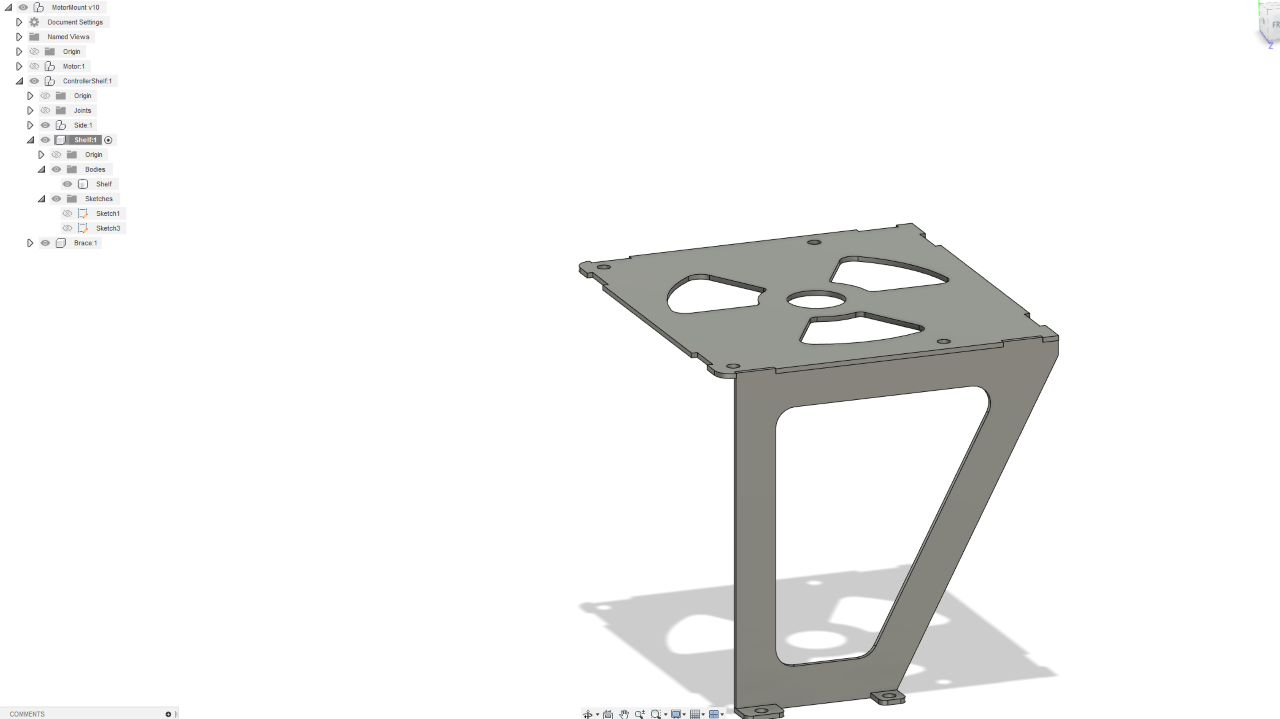 I made a shelf for the motor controller for the Evant in CAD, did a quick CAM processing increasing the feed to 2000mm/min and uploaded it to the plasma.
And of course, when I took the video the controller failed. I did some more runs and it seems the X stepper controller has a tendency to reset every now and then.. And then I realised I'm using a 60W 12V PSU.. That means I've got a total of 5A to run all the steppers, the controller and the pi.. which was a bit too little. After switching to a 200W PSU everything worked fine!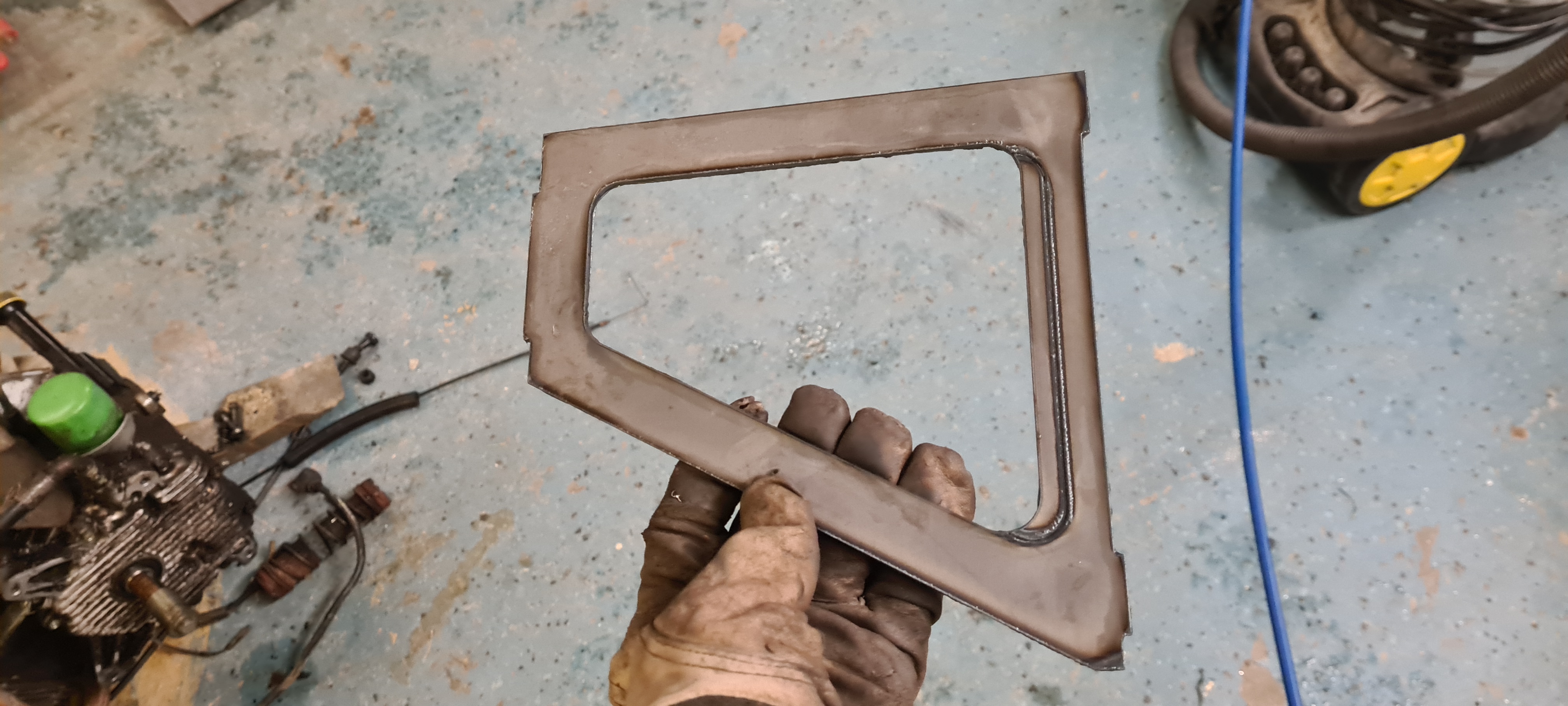 I made two side walls..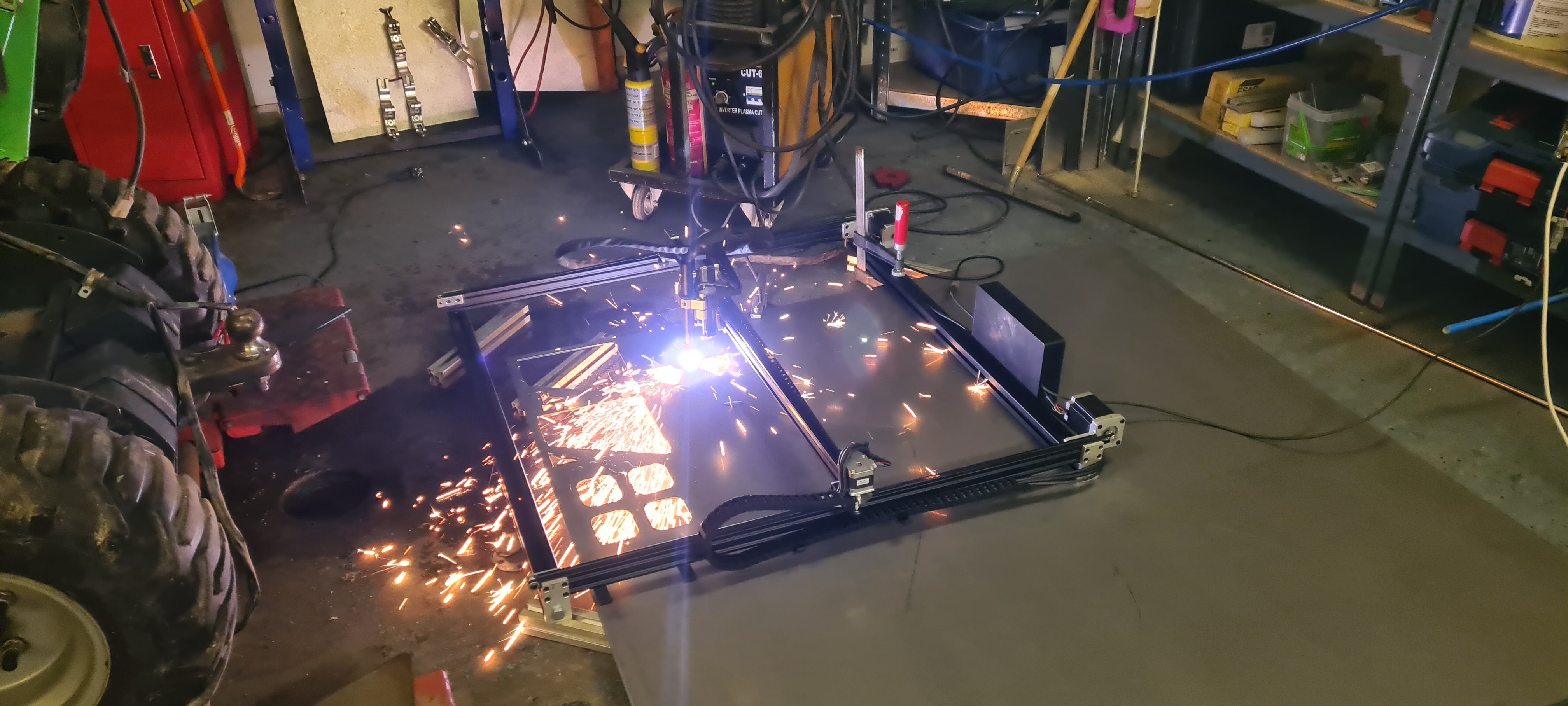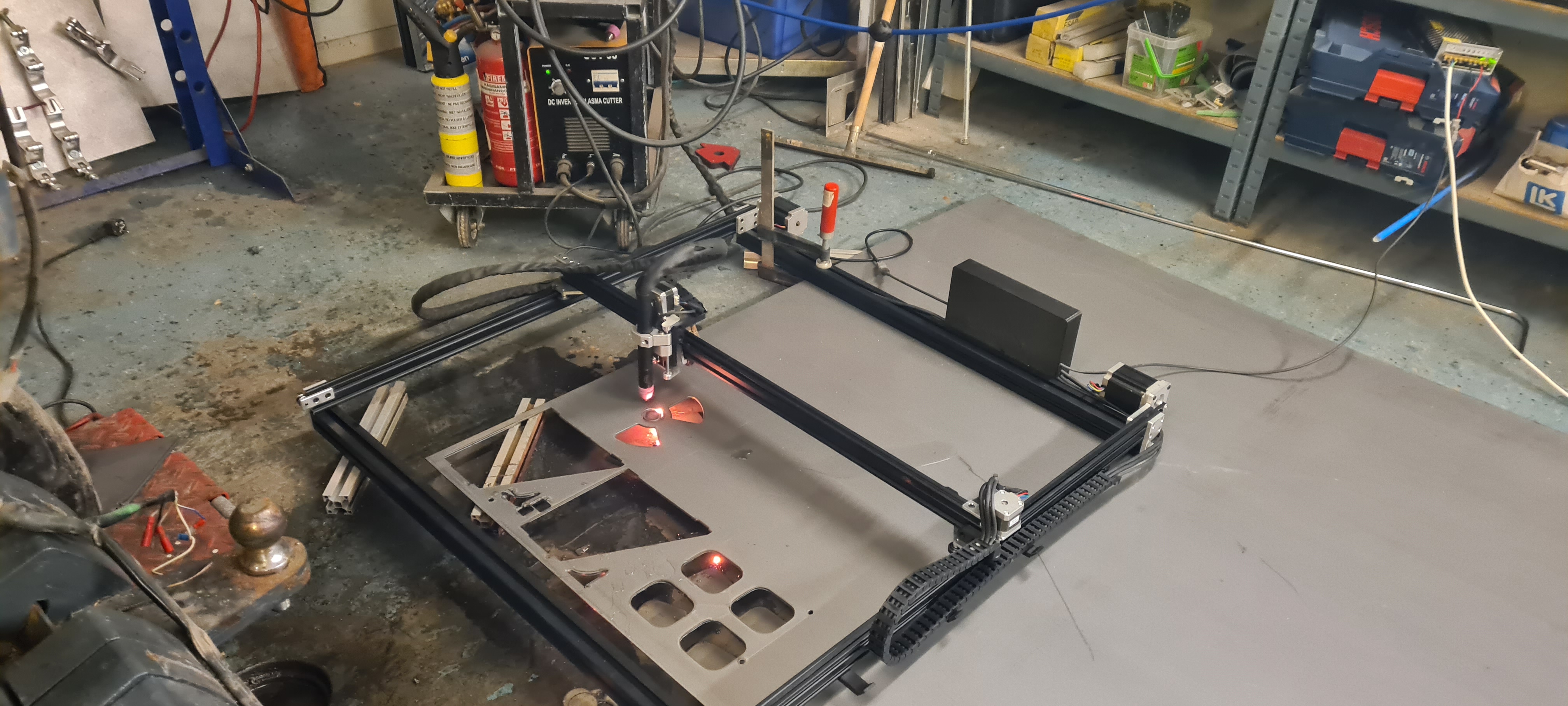 And of course when it's CNC controlled there's room for.. well.. flare. 🙂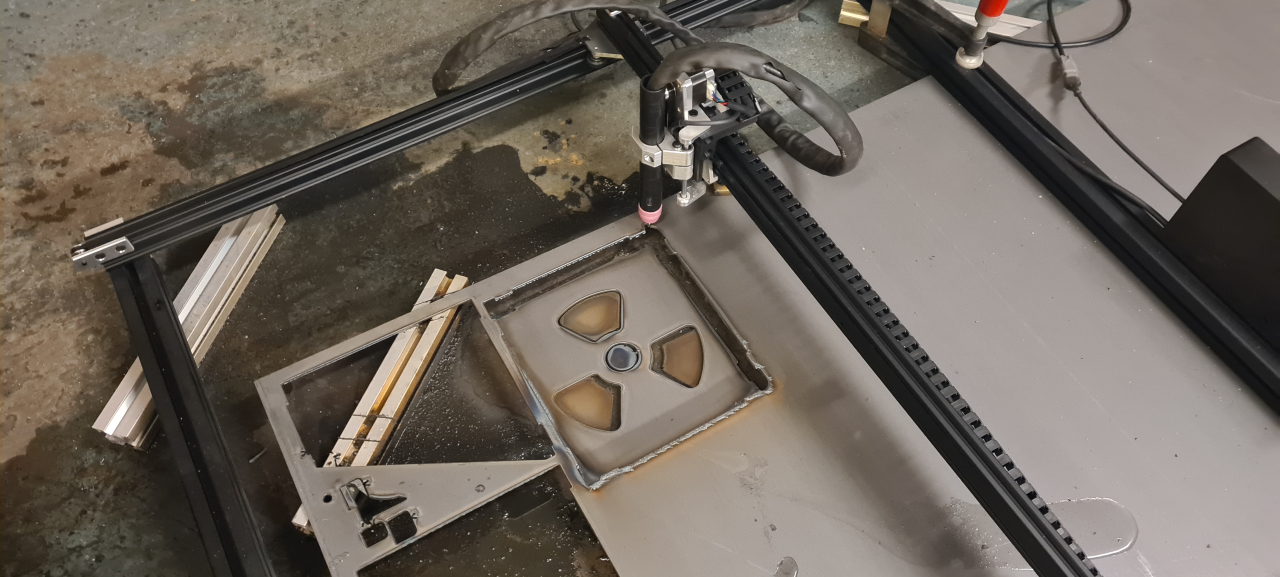 After tweaking the feed and amps of the plasma I've got it to where the cut parts fall off the metal sheet. Sure, there's room for improvement as I get quite a buildup of steel on the back of the part but a quick runover with the grinder solves that.
I just had to tack weld the parts together to see how well it fits.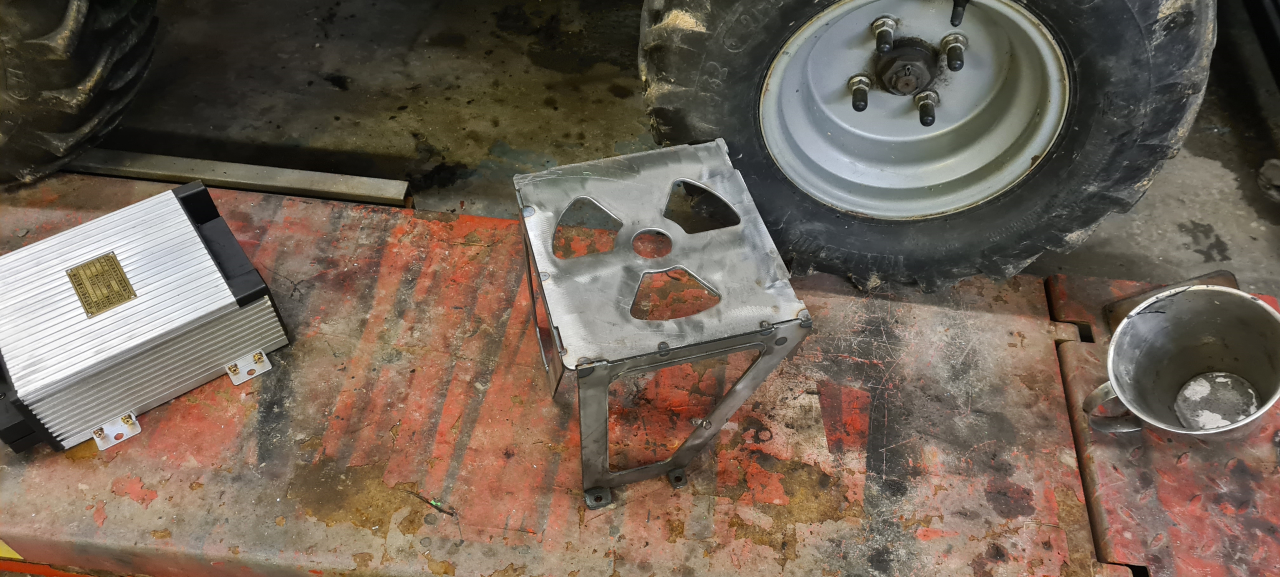 It's not as precise as the mill but MUCH faster, and cuts 3mm steel sheet in seconds!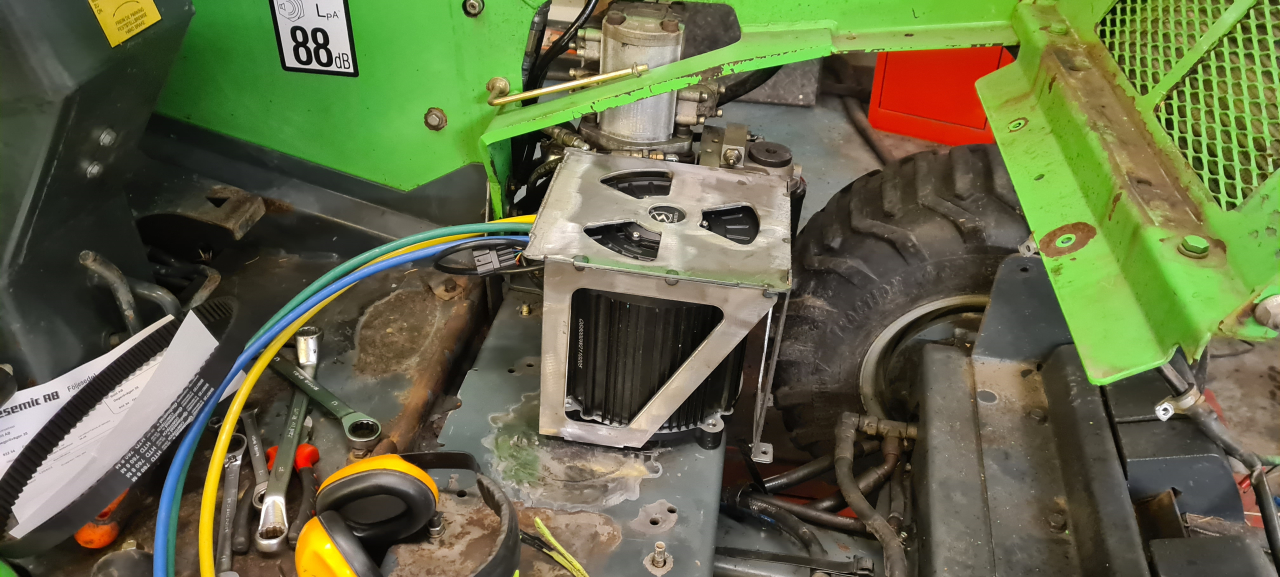 I'm going to turn the motor 180 degrees to get the cables poking out the back and the controller shelf is going to be turned 90 degrees to mount at the left and front sides of the motor.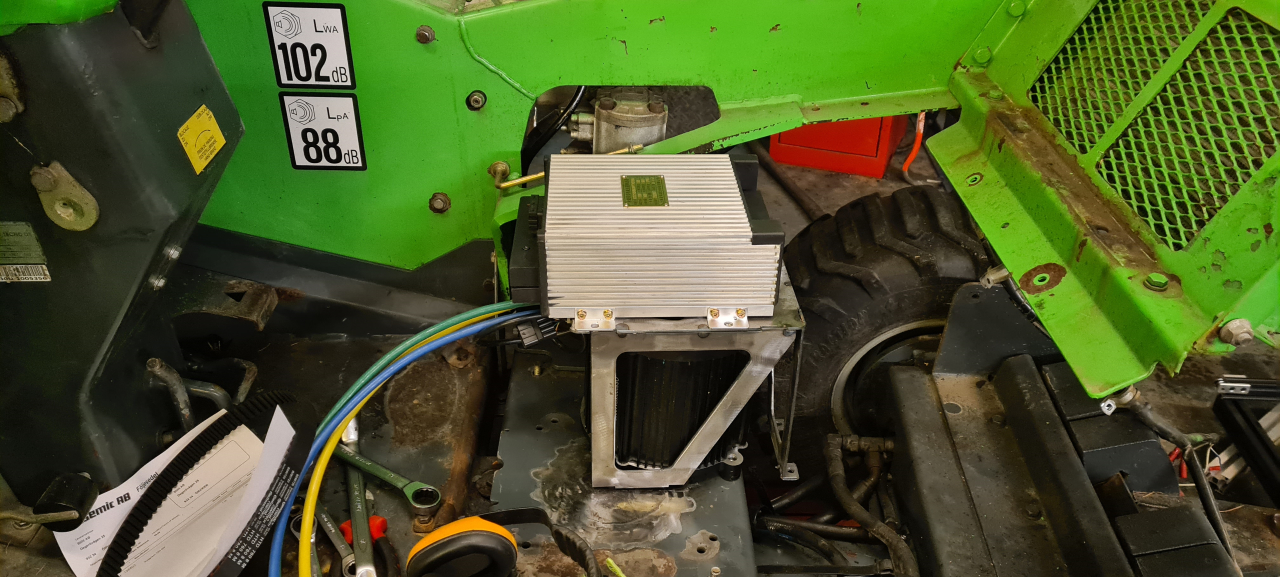 Something like this..
We're getting closer to testing the Evant. Today I got the new belt which I hope will fit the new pulley and motor location.. But this weekend I'm going to focus on building the kitchen so we'll see how far I get with the Evant. Considering the snowfall here the past week or so it'd be really good to get it running soon..
TBC